19 November 2020
EdTech firm wins grant to train police in fight against child sexual exploitation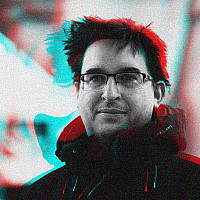 Near-Life in Bolton has received £241k from Innovate UK to "super charge" its immersive police training software.
The EdTech firm is working alongside Greater Manchester Police to develop the system, which it hopes will roll out globally.
It will create more complex, gamified simulation technology to support complex investigations - which is an area of police training identified as being of the greatest need.
The initial focus will be on designing a new pilot course in the fight against child sexual exploitation.
"With the ongoing pandemic, it's more critical than ever that organisations are able to access immersive technology that can help deliver realistic, remote training,' explained co-founder, Mike Todd.
"We have been working closely with GMP to develop this project that will enable officers to better test potential decision-based outcomes around complex investigations, improving problem solving and decision making in a safe learning environment.
"The technology has the ability to better track performance and learning based outcomes, supporting an improved knowledge base and sharing of best practice."
Near-Life employs 12 staff at its University of Bolton base and is using the cash to accelerate product development.
"Within GMP, we have a commitment to constantly improving our learning and are always looking to explore the potential of innovative solutions that can help keep our communities safe," added Superintendent Gareth Parkin from Greater Manchester Police.
"The funding from Innovate UK will enable us to work with Near-Life on this pilot project as we look to different ways of how digital simulations can support our work in tackling Child Sexual Exploitation (CSE)."