06 October 2020
Agency support platform AgencyNXD provides free access to Scorecard tool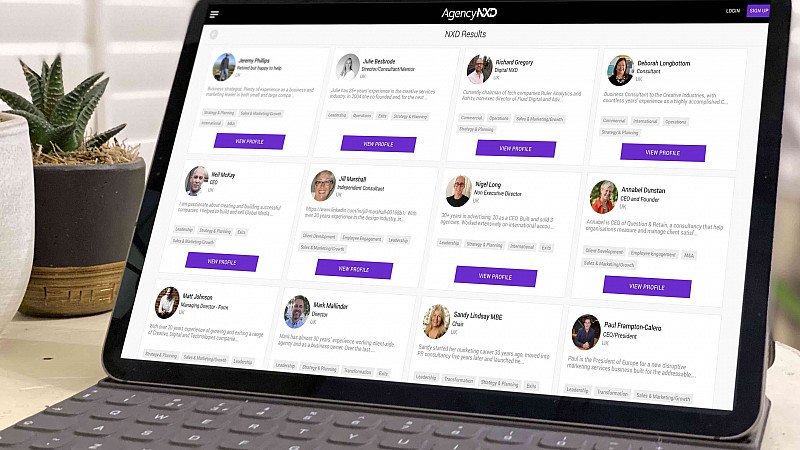 AgencyNXD, a web-based business support platform launched by former TechNorth boss Richard Gregory earlier this year, is making a key part of its subscription service free this month to allow agency bosses and managers to evaluate and benchmark themselves against their peers.
The platform, which provides access to the UK's leading non-exec directors and mentors, has opened up the Agency Scorecard part of its business tools library, enabling agencies to benchmark themselves against their peers on an overall basis or by six defined core categories of business. The categories span strategy and planning, operations, commercial, people, sales and marketing, and leading the business.
Despite the challenges that lockdown has brought, AgencyNXD says it has seen a steady demand for its service, which encompasses over 40 business support and learning tools together with the opportunity to tap into and engage with 50 non-execs with experience of starting, developing and selling successful agencies.
The new initiative was the brainchild of Richard Gregory, former Managing Director of Latitude and more recently Director of TechNorth. Also involved are Mosquito Digital managing director Anthony Diver and Prolific North founder Nick Jaspan.
The team said that the Agency Scorecard had proven to be the most popular of its tools, with some agencies making surprising discoveries. For example, two agency founders who thought they needed to improve their planning and sales strategy realised that their operations and people strategies should in fact be more of a priority.
To see how your agency measures up at no charge, check out Agency NXD's Membership page and enter the promo code FREESCORECARD.