11 September 2020
US tech firm to create hundreds of jobs in Leeds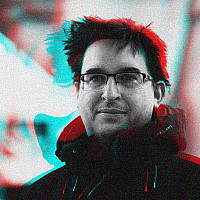 US digital customer experience technology and service group, TTEC, is opening a 22,000sq ft office in Leeds.
The 5 year lease has been described by Bruntwood Works as the largest property letting deal signed in the city this year, the move is expected to create 400 new jobs.
The office will be the home of TTEC's newly announced customer experience centre for Volkswagen Group UK. It's part of the car manufacturer's 5-year digitalisation plan, to transform customer experience and "drive improved loyalty, retention and advocacy."
This will include phone, live chat, messaging, social media and through a virtual showroom and live tour.
"Digital transformation strategies are no longer optional when employees and customers need alternative avenues to work and shop. We're very proud to partner with an industry leader like Volkswagen Group UK who have not lost focus on their customers' needs during these challenging times," explained Iain Banks, Regional VP, International Markets at TTEC.
"I would like to thank everyone that has been involved as the versatility shown is testament to the strength of this new partnership, our people and the technology that we have been able to rollout. We look forward to welcoming the team into our new state-of-the-art Leeds contact centre."
TTEC (UK) Solutions is a wholly-owned subsidiary of Nasdaq-listed TTEC Holdings Inc and the customer engagement centre will be the group's only UK presence outside of London.
"We have been looking for a space that is not only right for us now, but in the future too - we're committed to expanding our business in the UK and Europe and bringing our innovative new contact centre to Leeds is another step we're taking along that journey," continued Banks.
"With its connectivity, city-centre location, and tech-enabled refurbishment, West Gate ticks all the boxes, and we're all looking forward to steadily getting back into the office. Lockdown has given us additional time to complete our sophisticated fit-out, and we're enjoying welcoming our people to West Gate as they begin the return to work."
West Gate is Bruntwood Works' newly refurbished office space, which is also home to Channel 4, Transport for the North and the British Transport Police.