24 July 2018
Review: Private Equity Investment in Tech Companies - Roundtable Discussion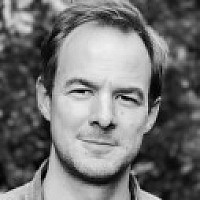 Private Equity Investment in Tech Companies: Roundtable Discussion held on 10th July 2018
Sponsored by Hiscox
The story of private equity in the North is the story of tech in the North.
Exclusive research commissioned in February this year from global data company Pitchbook by TechNation on behalf of Prolific North and supported by Hiscox, showed that tech investment was growing faster in the North of England than anywhere else in Europe. Indeed, if the North was viewed as a country in its own right, the amount of private equity invested into tech companies in 2017 (£482m) would have placed the region fourth in Europe behind London (£2.4bn), Germany (£1.48bn) and France (£1.09bn).
To try to understand what lies behind these headline figures, Prolific North in association with Hiscox, invited a small group of both company bosses with experience of working with private equity houses and some professionals to join us for a round table discussion to explore the key issues.
Attendees
Chaired by Nick Jaspan - Prolific North
Just a dozen or so years ago, the number of private equity (aka venture capitalist firms) firms in Manchester, Leeds and Newcastle was around 15 with Manchester accounting for over half of these. Today there are around 50 PE houses with offices in the North with Manchester home to 32 of these and a further four to five firms rumoured to be opening Manchester bases.
Why, asked the chair of the session Nick Jaspan, is this happening? "It's the returns stupid," replied Jon Keefe (KMP Digitata). "Private equity houses are here for the money and the large returns they can get."
This observation was generally accepted all round the table with Will Schaffer (NorthInvest) adding that "the story of private equity in the North is the story of tech in the North".
Quite simply, the rapid growth and adoption of tech by companies in the North offers a plethora of investment opportunities (aka rates of return) which were generally not on a similar scale before tech. The North's logistics, food, retail, manufacturers and other sectors traditionally offered risk capital rates of return of 2.5x over three to five years. However, tech companies can offer rates of return of 5x, 10x and more.
And it's not just the number of tech companies in the North hungry for capital but also that "tech sits above just about everything now. A sofa manufacturer now for example needs an eCommerce platform and several other tech related developments," said James Hales (NorthEdge).
And so the private equity community has followed the action and the money and these days that activity has spread well beyond London with Manchester in particular the busiest PE tech market outside London. Indeed, the research Prolific North commissioned also showed that the Manchester market was the fifth busiest European city in 2017 in the tech sector with PE investment of £292m, only bettered by London, Paris, Berlin and Stockholm and well ahead of other cities that many observers would normally associate as leading tech centres including Amsterdam (£212m), Dublin (£117m), Madrid (£66m) and Helsinki (£57m).
Pictures from the Private Equity Investment in Tech Companies roundtable
And along with the increase in interest and funding, the costs of running a business a tech business are rising faster than in most other sectors. Sarat Pediredla (CEO, Hedgehog Labs) said salaries were an issue and they were aware of companies like Bet365's arrival in Manchester which came with packages of £70k plus and the effect is being felt across the North. In Newcastle they can struggle to match Sage for example in remuneration but along with the investment by the government agency DWP, the pool of tech talent has expanded significantly and because Newcastle, Leeds and Manchester do not have the huge eco-system of global corporates that London has pushing up salaries to global levels matching San Francisco, New York or elsewhere, the cost of running a tech operation in the North in reality remains competitive as the talent pool is still globally competitive.
Pediredla also believes the eco system of increased professional and financial support in the North has reached levels where the support offers more than just cash. Hedgehog Labs was approached by Maven at a time when Hedgehog was considering how it could support and derisk faster growth. Maven took a 20% stake and revenues are doubling. "Maven offered us more than just cash – that was key to us. They've brought additional business nous and actual additional business too. We're also now looking for an FD and they are actively helping us."
Jon Keefe (KMP Digitata) said that as an agency they were making good money but had developed a product (parking platform) for Manchester Airport which was attracting interest over and beyond the airport and they decided they'd like to invest in it themselves and approached Mercia. He said that chairman Rod Hyde had "told us to be prepared to take a lot of flak from the PE people but actually at the very first meeting with Mercia, once we'd pitched, they asked for a break and came back within minutes and said 'we're in'. We did consider taking debt funding but PE was and is cheaper".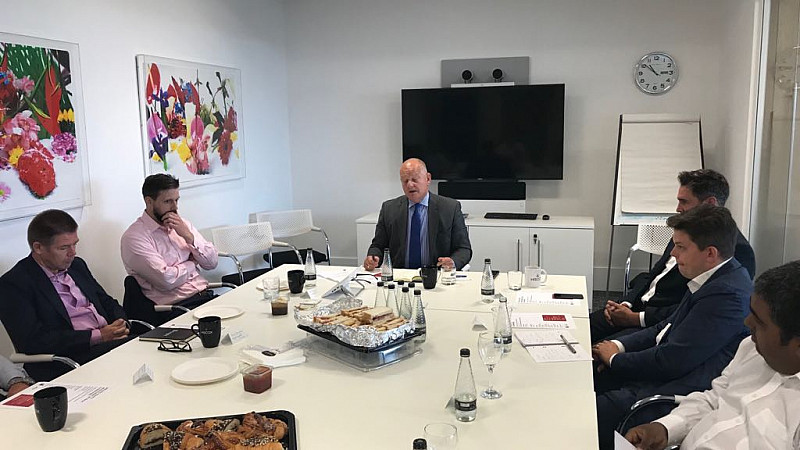 Leeds-based Will Shaffer (NorthInvest) added that that focus the PEs bring does lend extra meaningful value as the focus is not just on profitability but even more really on building value and creating products in the portfolio.
Jon Keefe (KMP Digitata) echoed this view: "Tech is still anchored on people and investment be it PE or debt or other still brings stress but I'd argue that PE brings expertise and support that the other forms typically don't."
And where might we/the PE tech sector be in five years we asked?
James Hales (NorthEdge) was adamant that "the sector will be much bigger despite the uncertainties of Brexit. TMT (technology media telecoms) is growing and growing and there is a huge opportunity for us and others to invest in and support our management teams as they look to upscale their businesses. Our engagement goes far beyond capital and some exits can deliver huge successes for the management and the PE houses."
Paul Billingham (Knight Corporate Finance) said that a decade ago conversations on funding in TMT usually ended up in London but so much money has moved up here and the whole sector has experienced enormous change. He said: "We work across London and Manchester and our London office often say they feel there is a much greater sense of entrepreneurialism up here which is particularly flourishing in TMT. We are expecting only more PE houses establishing Northern bases and many more tech companies taking their money and growing global companies."
And Liverpool-based Ben Hatton (Praetura Capital) closed the session with his view that what was really encouraging and surprising him was the "increasing number of entrepreneurs getting involved with PE and helping PE with 'thought leadership'. Not so long ago, entrepreneurs would cut and run once they'd sold up but tech and digital entrepreneurs had joined and were enhancing the 'eco system'."