18 July 2018
Review: The Influence of Marketing Data - Roundtable Discussion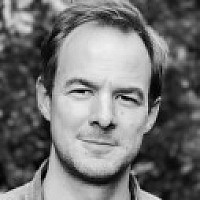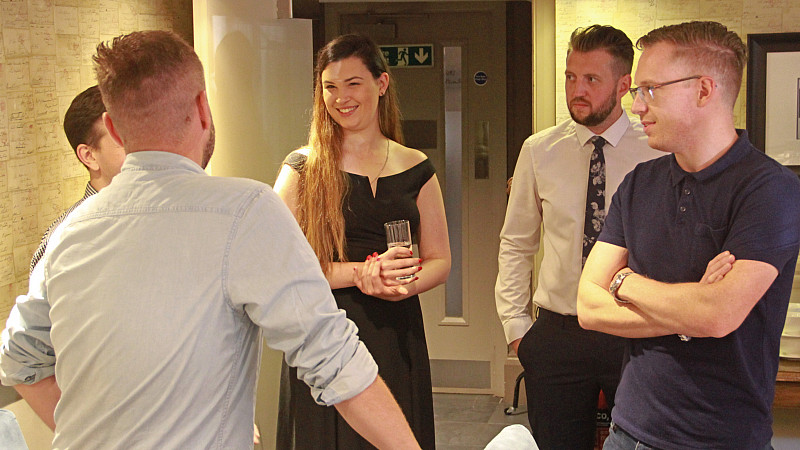 The Influence of Marketing Data - Prolific North Roundtable Discussion held on July 5th 2018
Sponsored by CACI
There was a time when 'data' was the preserve of mathematicians with spreadsheets.
Now, it's the ubiquitous information that is our very DNA as consumers, the means by which increasingly clever tech has allowed companies to market to us in mind-bogglingly smart ways.
It's also the basis of one of the great debates of the age - what is private? How should companies be allowed to use our data? Can they collect it? Where do they store it? Should they share it?
The use and influence of marketing data was recently discussed at a roundtable event at the John Street Hotel in Manchester, hosted by CACI and chaired by Prolific North.
It provided an open forum for a range of disparate businesses - with differing customer demographics - to discuss their use of marketing data and compare experiences and successes.
Much of what was said was off the record, but here are a few highlights from a wide-ranging and stimulating discussion involving senior marketers from a range of different sectors including e-commerce, retail, accountancy and travel.
Attendees
Chaired by: Nathan Ouriach, Marketing Manager, Prolific North
Pictures from the Influence of Marketing Data roundtable
How businesses are using data
Jason Peters (Music Magpie) said his company uses a system that brings in data from a variety of sources - the website, Google Analytics, apps, Trust Pilot and others - which they segment and use in different ways. He said a big challenge was reducing bad experiences that people faced during the website process, and how it could personalise the messaging it gave customers. Understanding the causes of any bad reviews on Trust Pilot had become of major importance, and the whole company, from senior leadership down, were behind using data as smartly as possible in order to achieve this.
Jen Farrar (James Fisher Nuclear Ltd) said the response they had from a mini feedback question form on their website had been fantastic, giving them valuable feedback that had allowed them to tailor content on the site accordingly. 
Jason Peters (Music Magpie) made the point that as the company moved into different product categories, the demographics of their customer base shifted too, with consequently differing needs.
For Emma Curtis (Plumbs Upholstery), the approach remained a more traditional one. Their business model involved customers giving their telephone number and one of 140 national sales consultants then following up the lead. She said there was a definite reluctance with their customer base around the giving of email addresses. William Hickman (United Carpets) said that fewer than 2.5% of their orders came with an email address. 
Steve Seddon (Shearings) recognised the difficulties with email capture, and had also - like others around the table - lost a few email leads through the recent GDPR legislation. He said that Shearings had recently been taken over by a private equity firm and now had the funding to properly invest in CRM. He said that a good CRM system did not simply produce a 40-page report at the end, but was able to input data from multiple sources that could then be analysed and acted on meaningfully by anyone. He said that Shearings had decided now to incentivise email capture.
More pictures from the Influence of Marketing Data roundtable
Communicating with customers
David Code (Pay Per Week Carpets & Beds) said that although the appetite was there, the company doesn't currently have the capacity to keep in touch with all customers electronically. Given their business model, their knowledge of a customer is based on a relationship. Instead of an online CRM strategy, their CRM strategy involves getting agents to speak to customers and build relationships because ultimately their customers will recommend them to their friends and neighbours.
Jason Peters (Music Magpie) said his company used an email marketing system called Bronto to communicate with their customers, as well as a mobile marketing platform called Swrve. All their product feeds and catalogues were connected to these systems, helping them to look at what customers were buying and what they might buy again. 
Emma Curtis (Plumbs Upholstery) said they were in the process of trialling an e-commerce platform, but Jen Farrar (James Fisher Nuclear Ltd) said that their marketing data was informing their decision to not go down the e-commerce route yet. They were though trying to move into a younger market.
Adam Tilston (ClearSky Business) pointed out how we are shifting from the mentality that people have to speak to somebody in order to complete a transaction. More and more people are completing orders online - if people trust your company or brand, they will buy online.
Conclusions
Mark Perkins (CACI) acknowledged that a common factor with a lot of transformation projects undertaken by his company was that people don't like change. There's a fear of going through the journey. He said it was very important to do proper stakeholder engagement in order to enable people to understand the opportunities and see what they are perhaps struggling to see. Involve people in the communications process and show them how much more efficient they will become or how much higher value their sales will be, and then identify and strategy and roadmap.
He said that it was a process of continual improvement, and that everyone was at different stages of their journey with data - some are finetuning at an advanced level, others are just getting started. The principles are the same - it's about having a roadmap in place.