22 August 2019
Podcasting course leader shares how you can make the format work for your organisation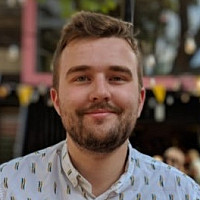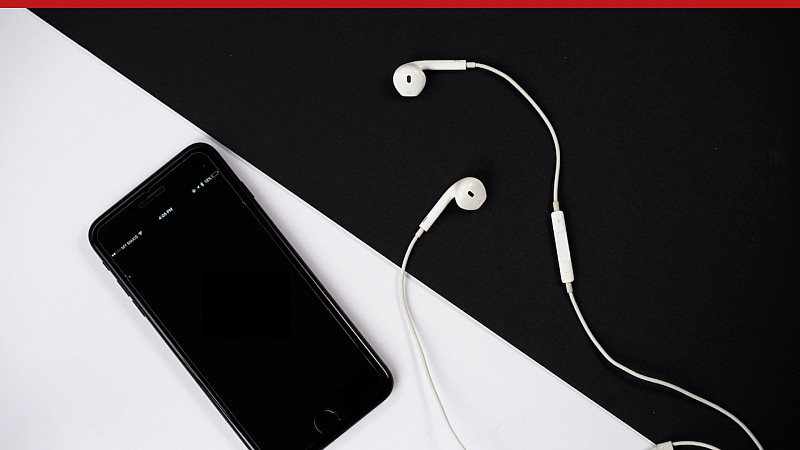 Given that more than one in 10 adults listen to podcasts every week, podcasting is clearly a thriving area, and one that brands can't afford to ignore. Broadcasting specialist Kate Cocker will led the first in a series of Podcasting For Business courses this year.
Cocker is the voice behind one of Amazon's Top 10 Rated Flash Briefings, 'Everyday Positivity'. She brings at least 20 years of experience in the radio and audio industry, and is the founder of 'The Presenter Coach'.
She covered the podcasting landscape and how others use it successfully, as well as providing tools and tried techniques to understand what sort of podcast resonates with a certain audience.
The day involved learning how to make a podcast, sourcing equipment, and making podcasting work for your business objectives.
Here, Kate provides some insights here into the nature of the industry right now. Read on to learn more...
Are we in the golden age of podcasting or have we already peaked?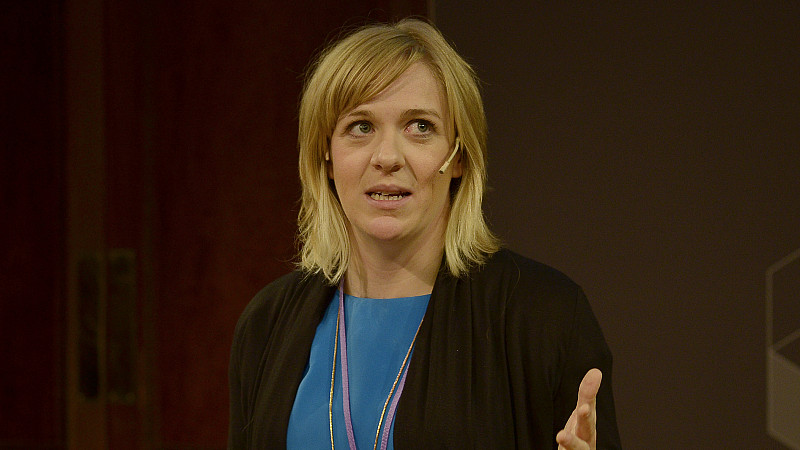 I was sitting with my business coach, discussing options to grow my business. Knowing my expertise, he beamed at me, and said: "Everyone wants a podcast!". 
"Everyone?" I said, narrowing my eyes, playing devil's advocate. 
"Well, everyone I speak to!"
It's very difficult to attend any creative event at the moment without hearing someone say: "We're in a golden age of audio." As an experienced radio producer who has seen the industry morph through the years, it certainly feels like we are. And podcasting is at its centre. 
There are approximately 750,000 podcasts in the world covering every topic imaginable. Recently, the sixth annual Podcast Movement Conference attracted over 2,500 podcasters from all over the world.
The latest research figures show that podcast listening is on the rise in the UK - with nearly 6 million listeners now nationwide. It's become a big industry, attracting growing audiences (especially the under-35s), and with it lots of advertising revenue. 
From hobbyists to professional broadcasters, anyone can do it - including your business. 
But while I keep hearing we're in the golden age of audio, I actually think we're in the golden age of content marketing. No longer do publishers or broadcasters hold the key to the audience. And while businesses were being built on the audience of a blog or YouTube channel, podcasting snuck in around the corner. 
It's become the next content medium for businesses to harness as a place to tell their stories, build trust, and show off their expertise. 
But does it work? Yes - as long as you remember the basics. 
Do it well
Six years ago, Rob Dix and Rob Bence had an idea to record a podcast about their passion - property. Sharing their tips and expertise, 'The Property Podcast' was born, now the number-one UK Property podcast, reporting over 200,000 downloads a month. It also led to a multi-million pound property business. 
Dix says that, even now, the podcast is the biggest driver of their business.
But it isn't all about quantity. He says: "People who come in to our business via the podcast are already 'sold' on us, and buy in to our way of doing things in a way that no other channel comes close to."
Rob and Rob's content is strong, well thought-out, engaging, and most importantly, of value. While they had the benefit of launching the podcast at a time when there was less choice, their content continues to cut through today. 
With the rise in popularity of podcasting, quality of content is essential to being chosen by your audience. 
Charlotte Pearce, CEO and Co Founder of Inkpact, launched her first podcast series called 'Humans Of Business' earlier this year - revealing the human side of running big business. It makes for compelling content, with her interviewing the likes of Gina Miller, Giles Humphries (Mindful Chef), and Aron Gelbard (Bloom and Wild) - high-quality guests delivering high-quality stories. 
"I couldn't believe the calibre of people who said they would be on the podcast," Charlotte said. "It was a real opportunity for me to talk about my values and those of my company."
Be consistent 
Consistency is key in all content marketing strategies. Adding value to your audience on a regular basis is essential to growing that audience for your business. This means you have to find what works for you. Podcasting has some clear advantages to other media. 
Charlotte's audience growth slowed at the end of the first series, so the work continues. "We're working on the second season and looking to make it more podcast-focused. It's easier, cheaper, and I think most people prefer to listen to something like this in the car on the way to work."
Audio is also easier to edit, there's no need for make-up or lighting, and you can do it anywhere. If financial and time investment is a barrier to your own consistency, podcasting could be the answer. 
It's not all about direct leads 
Podcasting puts you out there, and in doing so gets you in front of people you weren't expecting to. 
Journalist Harriet Minter, and co-hosts Emma Sexton and Natalie Campbell, set up the 'Badass Women's Hour' podcast three years ago. 
Harriet said: "When we started, it was about creating a platform for women to be the thing other women could see. But for us in our working lives, it was a great excuse to reach out, build our network and meet new people to do business with." 
Many podcasters find they start being asked to speak at events based on their podcast. In some cases, they end up experts on broadcast platforms. TalkRadio gave the Badass Women's Hour a platform in 2017, and made it three hours long on a Saturday evening.
We're in a golden age of content! Podcast audiences are growing, as are the number of podcasts. 
It's a great way to create deep connections, raise your business's profile, network, become a thought leader, and it can get you in front of a whole new audience. 
Everyone wants a podcast - so how will yours stand out, and how are you skilling yourself up to make yours the best? There's a training course for that.