02 August 2018
The Leader goes 6 days a week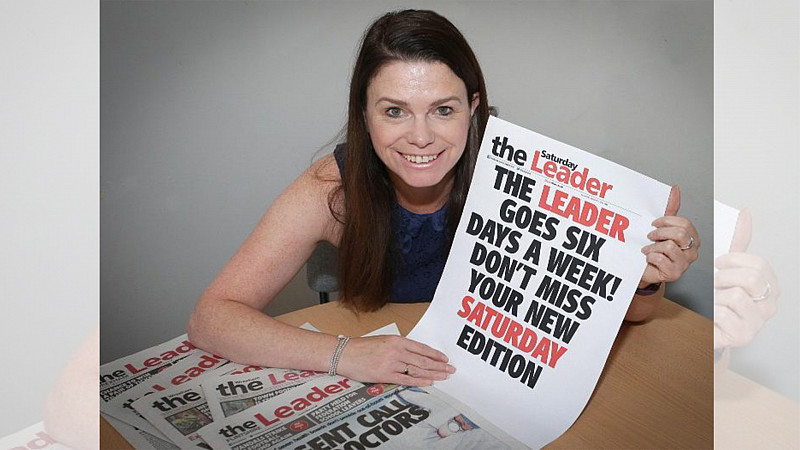 Newsquest has confirmed that The Leader will be printed 6 days a week from this weekend.
The 96 page Saturday edition will cover news, sport, lifestyle and features for Wrexham and Flintshire.
"Our fantastic new Saturday edition will complement the existing Monday to Friday Leaders," said Susan Perry, group editor for North Wales.
"These are challenging times for newspapers so to be able to launch a sixth edition and offer our readers an improved print service is fantastic. At an introductory price of just 60p we will really be offering readers a complete news package at an affordable price."
Newsquest North Wales acquired NWN Media in September last year.