03 July 2018
New business print title to launch in Manchester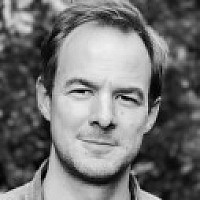 A new monthly print newspaper highlighting good news stories from businesses in Manchester is to launch later this week.
Business Manchester will be a sister newspaper to Business Lancashire and is published by The Samuel James Group.
Initially it will have a 10,000 print run and will be available free of charge at over 80 locations including Manchester Central, Manchester Airport, Spinningfields, hotels and supermarkets.
Sam Whitear, group commercial director, said: "After several discussions and requests about producing a business newspaper for Greater Manchester, we did our research and found that the opportunity to serve the business community with a good news focused business newspaper was there. We then developed a plan to ensure our network and distribution was correct, before we recently started contacting businesses.
"Our aim is to help businesses of all sizes spread their good news business stories, both online and in print. Already, a number of organisations have been using our online channel for a number of months and now is the perfect time to bring Business Manchester out in print."
Business Manchester will include thought leadership pieces from business owners, features and product launches and will have dedicated sections about motoring, property and business support.