10 May 2018
Tributes to North East founder of Gulf Times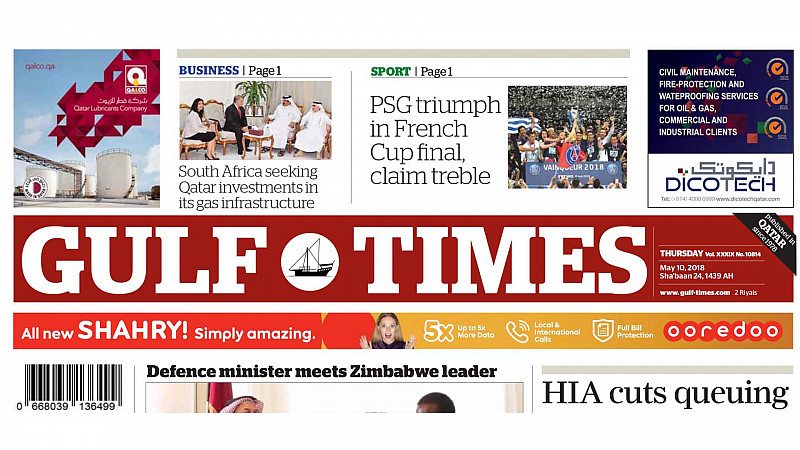 Brian Nicholls, who spent much of his career in the North East has passed away, following a short illness.
Nicholls, who was 80, started his career in Newcastle as a reporter on The Journal and Sunday Sun, before moving to Manchester and then London - to work on the Daily Herald, which later became The Sun.
However, he would return to the North East, initially to set up a Whitley Bay news agency. Then in the 60s he returned to print and the Northern Echo, working for Harold Evans.
He rose through the ranks, becoming chief assistant editor and then editor of the Evening Despatch.
Following a period of travel around India and Pakiston, he founded the Gulf Times and remained editor for more than a decade.
"Besides being a remarkably good and lively person, Brian Nicholls was a committed professional who wholeheartedly built the newspaper from the foundations laid down by its promoters," said Gulf Times founding managing director Yousuf Jassem al-Darwish.
"I selected him from the four or five journalists who attended the interview held at a London hotel in 1978, and found him to be the best of all those who turned up for the interview. Brian was always friendly to his colleagues."
Former reporter, Arvind Nair, told Gulf Times:
"Brian was a perfect gentleman. I have never seen him shouting at anyone. He was very jovial and cracked jokes.
"As editor, he never sat on a high pedestal and looked down on us. He was one of us, worked with us, partied with us and went on picnics with us.
"Gulf Times is Brian's baby. He developed it from scratch and gave it shape, size, smell and flavour. It was not an easy task considering that there was no newspaper culture in Qatar, a country of 1,65,000 people then."
In 1990, he was named assistant editor of The Journal and then took on the associate editor role, with responsibility for business and property.
In 2008, while retired, he became the first editor of BQ magazine in the North east.
He was a visiting lecturer at Newcastle University and Hyderabad University.