13 October 2017
Oldham Chronicle owner: "printing next edition will not be without its challenges"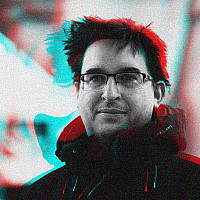 The owner of the Oldham Evening Chronicle says the newspaper will remain part of Oldham, with its new office "in the heart of the town."
It was revealed yesterday, that Revolution 96.2 had acquired the brand after it went into administration in August.
Managing director, Matt Ramsbottom spoke to the radio station and admitted, that printing the first edition of the newspaper won't be easy:
"Printing the next edition of the Oldham Chronicle will not be without its challenges, we are working hard to pull together the various elements of the process, a significant amount of data and information was stored in the cloud and it may prove tricky to retrieve," he explained.
"However the passion, support and belief to bring back the newspaper by loyal readers and advertisers have been overwhelming."
The National Union of Journalists, meanwhile, says it has been in discussion with Ramsbottom and is hopefully for the future:
"I welcome the news that the highly respected Oldham Evening Chronicle and associated titles have been bought with the intention of relaunching," said Chris Morley, Northern & Midlands organiser.
"The suddenness of the collapse of the Chronicle under previous ownership was traumatic for staff and we as a union are working hard to secure the best for our members from that collapse. Clearly there was a wealth of journalistic experience and talent that had worked hard for the community that was laid waste at the time. We will be seeking talks at the earliest opportunity with the new owners to see how we can best move forward."