17 November 2015
Johnston Press to roll out native advertising product after "successful" trial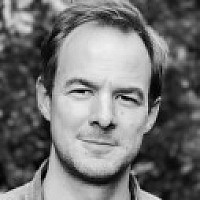 Johnston Press has announced the launch of a new native advertising proposition after what it says was a "successful" three-month trial.
Voice Local will pull together a team of commercial editors and product managers to create "branded content tailored to consumers' needs".
The Yorkshire Post is part of the Johnston Press portfolio
The publisher, whose regional titles include the Yorkshire Post and Lancashire Evening Post, said it delivered 59 content marketing campaigns during its trial for the likes of Waitrose.
Engagement was in some cases eight times the click rate of traditional advertising, the publisher added, with content ranging from national supermarket discussion cooking tips to a local vet helping the audience keep their animals safe on bonfire night.
Jeff Moriarty, chief digital and product officer at Johnston Press, said: "We have an opportunity to create highly relevant local content for advertisers that uniquely resonates with local readers. We're thrilled to unveil Voice Local and are looking forward to working on truly innovative and original campaigns with leading advertisers across the UK.
"With Voice Local, we can help businesses across the UK capitalise on our unparalleled knowledge of consumers at a local level, and therefore create engaging and relevant content that will further enhance the online experience of our readers."