13 June 2014
Marketing book published at Liverpool's International Festival for Business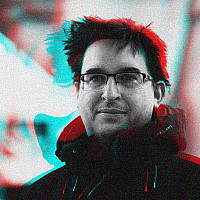 Liverpool's Wordscapes has published a new marketing book by consultant David Parrish.
Bury-born Parrish started out as a book publisher, becoming MD of Password Books, he's since turned author and adviser, specialising in design, media and tech.
Chase One Rabbit: Strategic Marketing for Business Success takes its name from a Chinese proverb, "if you chase 2 rabbits, both will escape."
The launch at Liverpool's International Festival for Business was part of its creative and digital theme. Parrish is part of the ACME team at Liverpool Vision, which helped organise the event.
"I was very pleased to be able to launch the book during IFB 2014 and really pleased with the turn out. The book is useful for businesses at every stage of development, because marketing is relevant to all enterprises, large and small from start-ups to mature businesses," he said.