24 April 2013
Di Canio dance spurs sales lift at Sunderland Echo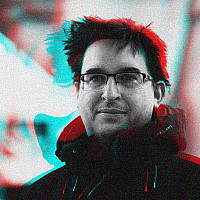 Paolo di Canio's appointment at Sunderland has created a number of headlines, but for the Sunderland Echo, a win against rivals Newcastle heralded a boost in sales.
Sunderland's best derby day result since 1979, was celebrated with a 12-page supplement. What also caught the eye was the somewhat exuberant celebrations of the new manager following the win and now the paper is encouraging fans to recreate them.
"Everyone was talking about the special Di Canio celebrations, so we hit on the idea of turning it into a dance. We've had the Peter Crouch Robot, why not a Di Canio Dance?" said editor John Szymanski.
It's already employed the skills of the Mackem Mover to get involved. Sky TV worker, Steve Turner, gained his stage name when Jamie Redknapp spotted his dancing technique on the terraces.
And of course those with a longer memory (or indeed a propensity for being given 'and finally' stories on regional news programmes), will no doubt remember what happens when a football dance really takes off....