07 December 2021
Hachette to give under-18s in Manchester, Sheffield and Newcastle virtual experience in publishing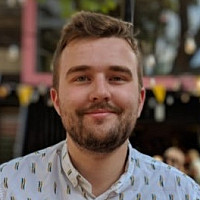 Book publisher Hachette UK, which recently opened a number of regional offices across the UK, is launching a virtual work experience course on publishing in partnership with Springpod.
Hachette, whose CEO recently told Prolific North to reach the widest audience "it seems difficult to do that just operating from one base in London," has opened applications for the remote 'Business of Publishing' scheme, created for up to 1,000 students aged between 15 and 18.
Designed to make the sector more accessible to young people, Hachette UK says it is targeting schools and colleges near its newest offices in Manchester, Newcastle, Sheffield, Edinburgh and Bristol.
It will feature self-directed learning modules, live events, and coursework based on a business challenge, conducted in association with careers platform Springpod, which lets 13- to 24-year-olds experience work and university before applying.
Rowzat Burton, Head of Talent and Development at Hachette UK, said: "Building a more diverse workforce means attracting talented people from a wide spectrum of backgrounds and that journey begins with raising awareness among young people about the many and varied roles within publishing and showing them what skills are needed to build a career in our industry.
"The lockdowns stopped [15- to 18-year-olds] from having the opportunities - such as work experience and face-to-face mentoring - to increase their skills, confidence and employability... Working with Springpod enables us to reach a thousand of these young people, offer them an insight into how publishing works, and help them to understand how to break into our industry as they start to consider their future careers."
Sam Hyams, Managing Director of Springpod, added: "At Springpod, we know that the publishing industry can seem impenetrable and starting a career is a daunting task for young people - and even more so after the pandemic. We believe that everyone should get the opportunities they need to succeed.
"Hachette UK's mission goes hand-in-hand with Springpod's: to bridge the gap between education and employment in order to up-skill the next generation of diverse early talent."