16 November 2020
The Yorkshire Post to give away 25,000 copies to vulnerable people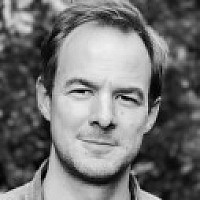 The Yorkshire Post is to give away 25,000 copies to lonely and vulnerable people on its patch after securing funding from Barclays.
Editor James Mitchinson (pictured) announced in Saturday's edition that hundreds of copies a day will be distributed to people who have been nominated by community workers, charities and others.
"Normal lines of communication – with friends, family and even neighbours – have been restricted or severed," he said.
"For people living alone, this may well turn out to be the hardest winter on record; certainly since the war, and it behoves all of us to help those for whom lockdown might as well be house arrest.
"Those of us in the business of purveying information – journalists have key worker status – have a particular duty to do what we can to share what we know as widely as possible."
He said there would be "no complicated forms to fill in" for those getting a free copy.
"In all, some 25,000 newspapers will find their way into the homes and hands of people who otherwise would have gone through lockdown with little contact with anyone else, and with nothing like the same level of information from local radio or television," he added.