13 October 2020
Alan Shearer joins The Athletic as subscription site scores a million subscribers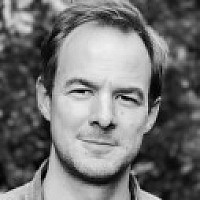 Newcastle legend Alan Shearer has joined The Athletic as a columnist, weeks after the sports subscription website chalked up its millionth subscriber.
The Premier League's record goalscorer, already a pundit for BBC Sport, has signed up to write a regular column that will see him interviewing other players.
He said: "The thing that really interests me and excites me about this, having spoken to the people at The Athletic, is that I'll be going out and speaking to people in the game. Great players from the past and great players who are still doing the business in our league.
"That was a big part of doing it - not just sharing my own experiences but sharing their experiences too."
Founded in 2016 by Adam Hansmann and Alex Mather, the US-based Athletic launched a UK service last year, assembling a roster of high-profile sports journalists including David Ornstein, Daniel Taylor, former Yorkshire Post chief football writer Phil Hay, and James Pearce, the Liverpool reporter for the Echo.
In January, the company raised $50m in Series D funding, bringing its total amount raised to $139.5m, and valuing it at roughly $500m. The round was co-led by venture capital firm Bedrock.
The site was hit by the Covid pandemic, however, laying off 8% of its US-based staff and imposing a 10% pay cut on staff earning more than £50,000.
Hansmann has since told CNBC that the global sports shutdown earlier in the year "should have been the end for us", but has since hit one million subscribers, enough to generate $60m in subscription revenue.