03 April 2019
Manchester United re-name press room in honour of David Meek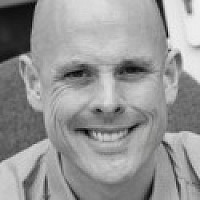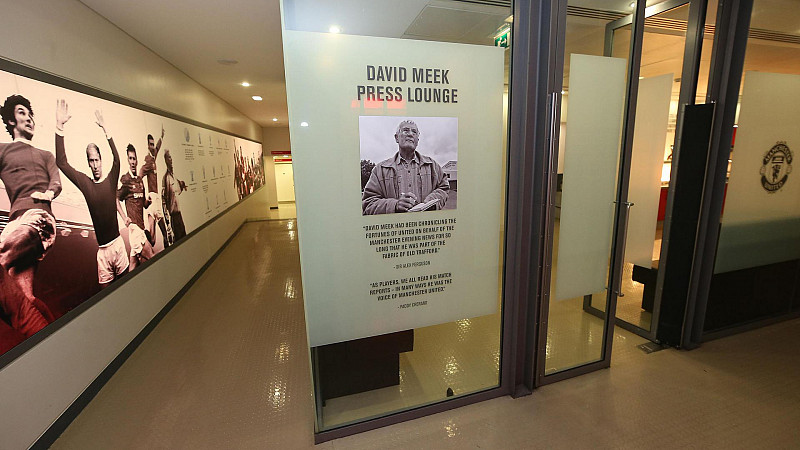 Manchester United have paid tribute to former Manchester Evening News reporter David Meek by re-naming their press room after him.
The David Meek Press Lounge was unveiled ahead of Saturday's win over Watford at Old Trafford. Meek's wife and two children were present to see the opening of the lounge, which has a picture of the reporter, notepad in hand, adorning the entrance.
Underneath is a tribute from Sir Alex Ferguson: "David Meek had been chronicling the fortunes of United on behalf of the Manchester Evening News for so long that he was a part of the fabric of Old Trafford'.
Meek, who covered Manchester United for the M.E.N. for 38 years, died in October last year aged 88. He covered their first European Cup win in 1968, the 1974 relegation to the Second Division and the first decade of Sir Alex Ferguson's trophy-laden reign.
Following his retirement from the M.E.N. Meek lived in Sale but continued to write Fergie's matchday programme notes. In the press lounge, there are excerpts from some of his most famous reports.
One, recalling George Best's second goal against Benfica in the 1966 European Cup quarter final, reads: "I can still see him, slim, boyish, dark hair shining in the floodlights as he scythed through the Benfica defence.
"George's second goal was the finest I saw in 37 years reporting on Manchester United. I remember leaping to my feet, against all press box etiquette, so stunning was the fluid movement from a boy of 19."