04 April 2019
"Dear Daily Mail, We've Had Enough" says Liverpool Echo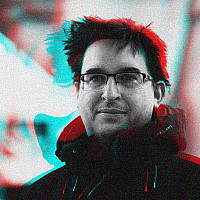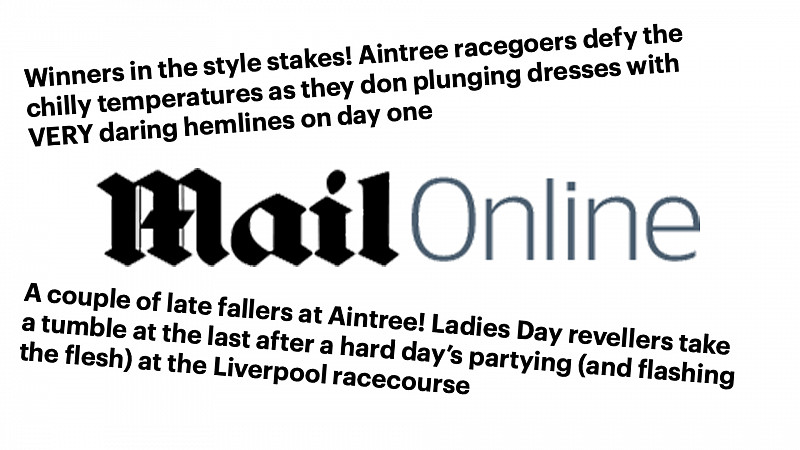 The Liverpool Echo has written an open letter to the Daily Mail ahead of this year's Grand National.
The annual event has attracted headlines particularly after Ladies' Day at Aintree.
In 2016, The Mail headline was:
"A couple of late fallers at Aintree! Ladies Day revellers take a tumble at the last after a hard day's partying (and flashing the flesh) at the Liverpool racecourse."
Complete with a gallery and today that trend has continued:
"Winners in the style stakes! Aintree racegoers defy the chilly temperatures as they don plunging dresses with VERY daring hemlines on day one."
Today, reporter, Catherine Murphy wrote to "Daily Mail journalists and photographers" to say "enough is enough."
"Each year thousands of racegoers head to Aintree's Grand National festival having spent weeks, if not months trying to find the perfect outfit.
"They are excited about the day - spending time with loved ones, letting their hair down, having fun and making memories.
"What they don't deserve, is to end up splashed across your newspaper and website, having been caught at an unflattering angle in what is clearly nothing more than an attempt to embarrass them."
It continues:
"Instead, you repeatedly choose pictures of what you think are the 'fashion fails' or any embarrassing moment you can capture, to bait your Sidebar Of Shame keyboard warriors.
"I have seen and heard first hand the dread of ladies at Aintree as they walk in fear that they will do something embarrassing and end up on your website."
"[…] Frankly, we're tired of the negative coverage - our girls deserve better.
"So, if you can't let them enjoy themselves without making fun of them, you're not welcome in Liverpool anymore."
You can read the letter in full on the Echo website.