21 April 2020
Series of webinars announced to help businesses adapt their practices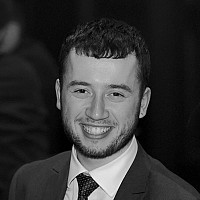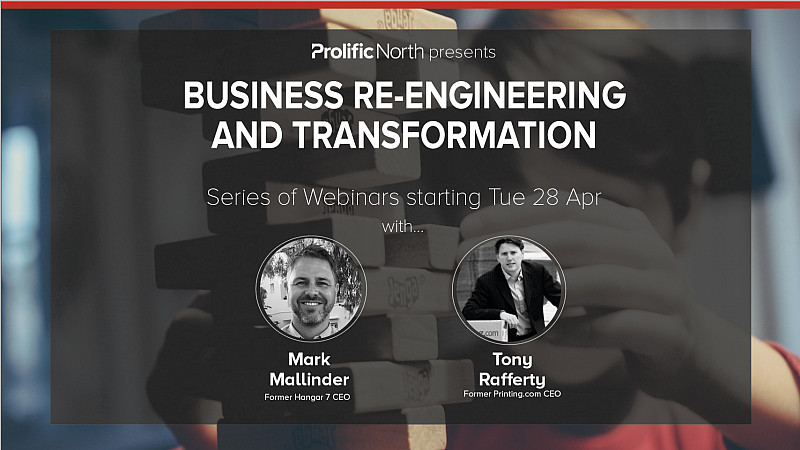 Today we're announcing a series of free webinars on business re-engineering and transformation which will see experts advising companies on how to unlock their potential by changing their methods. 
The webinars will inform company owners or senior managers how they can use this challenging period to review their current business practices and "re-engineer their company for growth".
The series of webinars, two of which are being announced today with a third to follow, aim to help businesses increase sales by enhancing their' overall operations, supply chains and cost bases.
As well as learning from these key speakers on the day, attendees will have the opportunity to ask questions of the speakers and also participate in private conversations with their peers should they wish.
The first webinar will be presented by Tony Rafferty, the former CEO of Printing.com on Tuesday 28th April at 11am.
Mark Mallinder, who spoke at the most recent Integrated Agencies Dinner at Manchester Hall, will be holding his webinar on Thursday 30th April at 11am.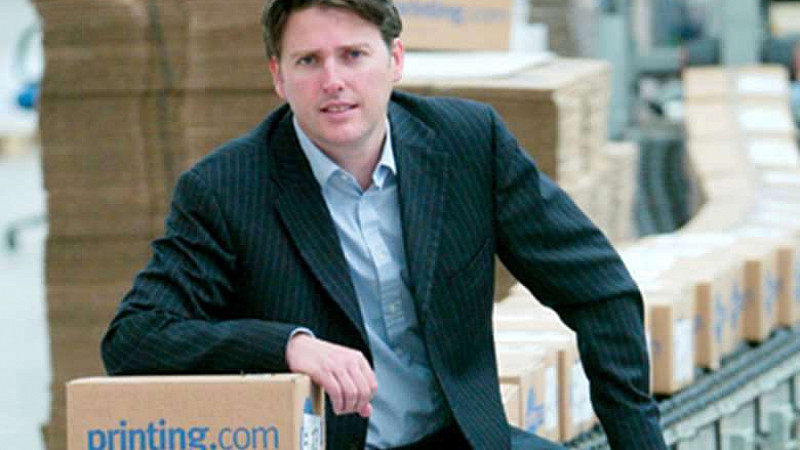 Reappraising your operations and doing things differently
Printing.com saw impressive sales growth in its first four years, amassing £2.3 million in its fourth, until business stagnated and almost failed. 
Their method of growing the business started to prohibit the results and with Tony at the helm, the company reexamined their approach and introduced three key changes to core operations which removed the growth barrier. 
Tony founded the company back in 1998 and the company (originally FlyerExpress) was one of the first printing companies to use the web to essentially drive eCommerce sales.
By utilising a central print operation in Trafford Park, Printing.com was able to print business cards, flyers and a growing number of other print-related services for a compellingly low price undercutting traditional printers.
The 15 years that Tony spent as CEO enabled the company to achieve both an Ofex listing and then an AIM listing.
When: Tuesday 28th April at 11am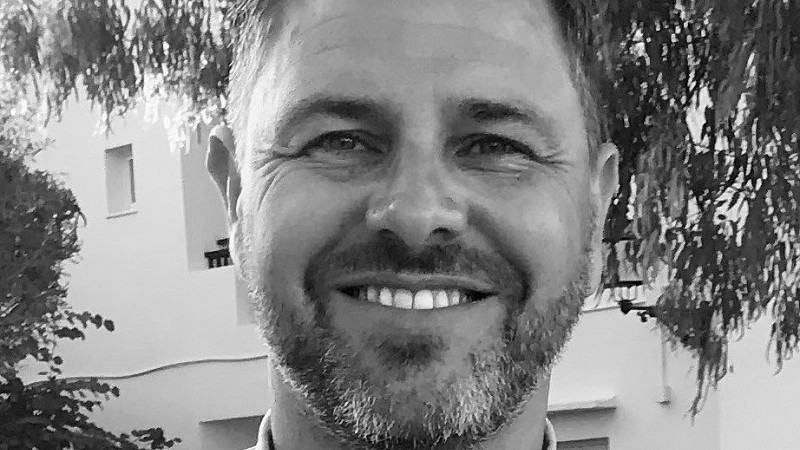 Companies create their own problems – address these and unlock your company's potential
After a varied career, Mark Mallinder is now an investor and non-exec director to a number of growing marketing services companies.
His career highlights include Head of Marketing at DFS and then leading the sale of Hangar Seven to The Hut Group for a seven-figure sum. 
He believes that a lot of companies create their own problems, and through looking objectively at people, processes, culture and behaviours, they can make some key changes that will lead to unlocking potential. 
When: Thursday 30th April at 11am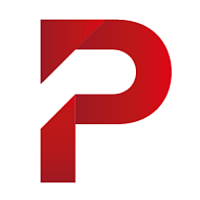 Find out about more of our virtual events
Visit the events page to see what other virtual events you can take part in.