22 June 2021
Registration open for webinar on the future of PR evaluation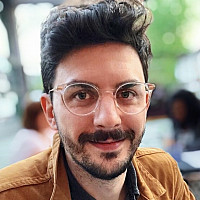 Registration is now open for a webinar which will look to explore the new opportunities for PR measurement brought about through technology. 
In association with Metricomm, this Prolific North webinar will begin by outlining the 'status quo' of PR evaluation. 
It will go on to discuss the ways in which the measurement of PR, and its reputation in the wider marketing stack, can be improved through more granular analysis and provable results.  
Appearing on the panel is Karen Williams, Director at Metricomm, who will reveal some of the ways that the company is using AI and big data to level-up the evaluation of PR. 
Also on the panel is Marianne Morgan, who will bring her expertise to the conversation as Director of Research & Analytics at  PR, strategic and creative communications agency CityPress. 
The panellists will discuss the increasing importance of reliable data in proving the true effectiveness of PR, how real-time data can improve the efficiency of campaigns, and how a move toward more precise data can create more reliable data for brands, marketing analytics, consumer insight and media evaluation.
The webinar will also include a look at the latest research conducted by Metricomm, in the form of a multi-year study into the relationship between car sales and media coverage.
Proving Effective PR with Big Data takes place on Thursday 1st July at 11am. To register for free, use the link below.