27 February 2019
Music creates jungle journey for children at The Christie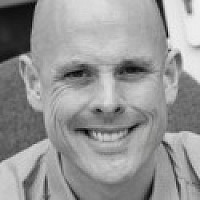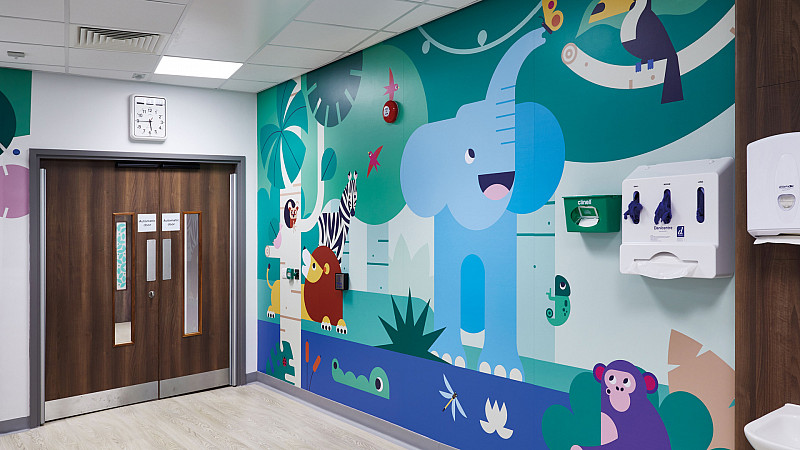 Creative branding agency Music has worked with illustrator Jane Bowyer to create a journey through a jungle of animals for children receiving proton beam therapy at The Christie Hospital in Manchester.
Children can try to spot Proton Panda in seven rooms as a way to distract them from any worries about their treatment. And in the recovery room, Bowyer has created a colourful jungle scene (above).
The proton beam therapy centre is the first of its kind in the UK and treated its first patient in December 2018.
Music have worked with The Christie for more than 10 years and their creative, Nicki O'Donoghue, said: "The proton beam interior project has been an emotional one for us all, we are delighted with the finished illustrations, that are warm and friendly while offering a distraction from the clinical procedures that the treatment means.
"I wanted to work with an illustrator who is local to the Manchester area, so I was delighted when Jane Bowyer came on board with the same passion for this project as we have.
"The level of detail across the seven rooms is incredible everyone has a favourite animal or creature. From the interactive illustrations on the walls and ceilings to the visual hunt for Proton Panda, we are really pleased with the finished effect."
Manchester-based Bowyers added: ""I jumped at the chance to be part of Music's interior project for the new proton beam building at The Christie. The hospital is doing wonderful work to cure people from cancer and I wanted to bring joy to both the patients and hardworking staff.
"Each area of the children's therapy centre was given either a jungle or an underwater theme. From this open brief I wanted to explore how the child patients would use the spaces and where they could be distracted by illustration.  
"In the aesthetic room patients would be lying down and looking up so I placed illustrated characters on the ceiling so they could always be in sight. Playing with scale was another fun thing to explore and helps to make the hospital spaces more dynamic.
"My personal favourite scene is the seated orangutan and the dragonfly in the waiting area."