12 July 2017
Liverpool International Business Festival sets £1bn trade target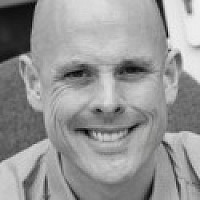 Organisers of the 2018 Liverpool International Business Festival have announced the intention to drive the total value of trade and investment enabled by the event since 2014 to £1billion.
The event will be held over three weeks at the 80,000 square foot Exhibition Centre Liverpool and aims to attract small and medium sized businesses – from across the Liverpool City Region and beyond – looking to grow and explore export opportunities.
Last year's event attracted buyers and investors from 98 countries and saw 500 UK companies secure exports of more than £87m. The 2018 event will focus on nine core sectors which will drive the economy of the future – from health and life sciences to creative industries – with specially curated theme days dedicated to each one.
Festival Chair Max Steinberg said: "With its vibrant entrepreneurial culture and historic standing as a gateway to the world, Liverpool is the natural home for the International Business Festival. The event consistently delivers enormous benefit to the city region.
"To date the International Business festival has delivered £600m of additional trade and investment to the UK economy, a good proportion of that within Merseyside. It's our ambition that for our third festival we push the total value of deals done to £1bn.
"My message to companies is clear: whether you're based in Bangalore or Birkenhead, if you want to be part of with the Festival then let's do business."
The International Business Festival will be held between 12-28 June 2018.