11 April 2017
Northern Powerhouse Fund makes first investments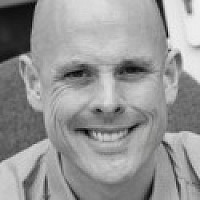 The £400m Northern Powerhouse Investment Fund has announced its first investments, with more than £240,000 going to four SMEs.
The fund, which is based in Sheffield and work with 10 Local Enterprise Partnerships, combined authorities and Growth Hubs, was launched in February.
It aims to provide a mix of debt and equity capital to northern-based SMEs at all stages of their development.
The first transactions are:
Blake UK: £100,000 loan to Sheffield-based TV/AV reception and distribution products manufacturer/importer and supplier. Funding will allow the company to diversify its product range into new lines such as CCTV equipment and increase stock levels.
Red Security Solutions: £100,000 investment in Greater Manchester-based mobile CCTV solutions provider Red Security Solutions Limited (RSS). Will allow RSS to invest into a range of new hybrid and solar powered security solutions.
Vulcan Passive Fire Systems: £40,000 investment in Leeds-based fire protection company. Part of a package that has allowed Vulcan to employ four staff, with vehicles and accompanying equipment.
AEV: Funding to support continuing growth strategy of the manufacturer of varnishes, resins, compounds and insulating products designed for the electrical and electronic sectors.
Keith Morgan, CEO at the British Business Bank, said: "While there is work ahead to fully unlock the potential of businesses across the Northern Powerhouse region, the announcement of these first investments shows significant momentum and is cause for great optimism.
"We are confident that we can build on this strong start to provide funding across the range of geographies and sectors, making a real difference to the Northern Powerhouse region."