02 February 2017
Taylor to host University Entrepreneurs Challenge in April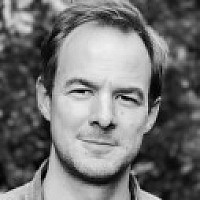 David Taylor, the head judge in Granada TV's pioneering business enterprise competition Flying Start, is to host the University Entrepreneurs Challenge (UEC) in Manchester in April.
The UEC, which last year was won by University of Chester-based social enterprise Big Heritage, is part of the successful Educate North and UK Leadership Awards run in association with The Telegraph Media Group and Prolific North.
It will be staged at Manchester's Hilton Hotel on April 27th, when six new business leaders and their companies – spun out of the North's Higher Education institutions - will compete in front of a live audience and four distinguished judges for a cash prize and mentoring.
"This is so important for the future of the region," said Taylor, Pro-Chancellor and chair of the board of the University of Central Lancashire (UCLan), which has been named as a key sponsor of the competition.
"Championing new enterprise is a major priority for UCLan and it is vital for the North's future success and competiveness post-Brexit."
Rob McLoughlin, the founder of both Educate North and the University Entrepreneurs Challenge, added: "We piloted the UEC in 2016 and the competition was intense and a close run thing but it was great to see six new business leaders being forced to focus on the key elements which drive their business and make the difference between success and failure. This year we plan more surprises for entrants and are delighted to announce experienced judges including Jenny Stewart CEO of Liverpool and Sefton's Chamber of Commerce."
UCLan lines up alongside Alliance Manchester Business School's Enterprise Centre and the University of Manchester's agent for intellectual property commercialisation, UMIP, as sponsors of the UEC event.
Entries are now open and full details are available on www.educatenorth.co.uk or via Georgina.Jones@donpanicprojects.com.