18 May 2016
Northern arts organisations receive £730,000 Arts Council boost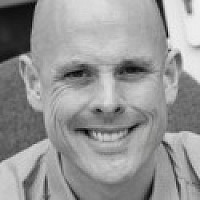 A partnership of arts organisations from the North have been awarded a £730,000 Arts Council England Ambition for Excellence Award.
The money will support a three-year project of cultural exchange between the Northern Powerhouse and South Asia.
The New North and South will be a series of co-commissioned exhibitions, performances and educational projects in Manchester, Liverpool and Leeds.
The University of Manchester's Whitworth and Manchester Museum, Manchester Art Gallery, Liverpool Biennial, and The Tetley in Leeds, will work with the Lahore, Kochi, Colombo, and Karachi biennials and the Dhaka Art Summit to co-commission new works and interventions by artists from Pakistani, Sri Lankan and Bangladeshi origin.
The funding, from Arts Council England, will facilitate exchange visits of young artists and curators, and allow for critical dialogue and intellectual exchange between institutions from the four countries.
The New North and South will begin in 2017 to mark the 70th anniversary of the Partition of India and culminate in the opening of Manchester Museum's permanent South Asia gallery in 2020.
The project will highlight the North of England's long association with the Indian sub-continent and forge partnerships with artists and curators in Pakistan, Sri Lanka and Bangladesh, complementing a separately funded strand of work with India.