03 April 2014
One Stop Shop opens up for creative, digital and media firms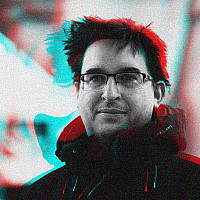 A team of lawyers, accountants, IT and HR professionals have set up a one stop shop to help support the creative, digital and media sector.
BackOfficeUK is a collaboration between Summ.it, Bermans Solicitors, NatWest and Rowan Partners and they're aiming to provide training, legal, growth, HR, financial and funding issues, all under the one roof.
Steve Kuncewicz
"Creative, Digital and Media Business have been collaborating with each other for years and enjoyed some fairly spectacular success in winning more high-profile and profitable projects than they could ever hope to individually," explained Steve Kuncewicz, head of IP and media at Bermans.
"The Professional Services sector has predictably moved more slowly, often having loose affiliations with members of their little black books but still working within traditional constraints. We're hoping that BackOfficeUK will give us an opportunity to offer a genuine multidisciplinary service in innovative ways for the benefit of our clients, who are at the heart of everything we do. We want this to be a tailored fit to their needs rather than us telling them what they should be wearing at a cost they can't afford. It's a very exciting prospect."
The venture is based at The Landing at MediaCityUK and will be running a series of drop-in sessions and surgeries as well as a calendar of events aimed at the media industry.
A launch event is taking place on May 6th, with a keynote speech from Creative England boss, Caroline Norbury.
"…while creativity is thriving in the UK and in the North West, many businesses struggle to make the step from executing successful projects to becoming fully-fledged, sustainable creative companies. This is largely due to the fact that investing and lending to creative businesses is still a minority activity and creative businesses don't always get the professional support they need to grow," she said.
"BackOfficeUK will give creative businesses in the North West the vital network, support and professional advice from experts in the field, which will help them to take their businesses to the next level."
Tickets are free and available now.