06 March 2014
Creatives appeal as Bruntwood sets up "ultra-fast" co-working space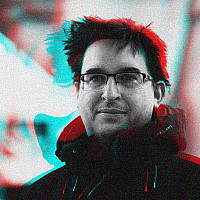 Property firm, Bruntwood, is targeting creative start-ups and freelancers with a new space on Portland Street in Manchester.
Called "Together", it describes the office space as a "co-working concept", with fixed prices and ultra-fast internet (100Mbps). 
"The idea is to build on the community of creative and like-minded businesses who already reside here. We're creating a new space where freelancers, start-ups, or small businesses can collaborate and work together with all-inclusive prices and great Internet connectivity. We've had a lot of demand for this type of space in Manchester," explained Ian Wilson, property marketing manager for Bruntwood.
127 Portland Street will be one of 4 former Victorian warehouse buildings on the junction with Oxford Street undergoing the transformation. Collectively they'll be dubbed "West Village."
The 2,200sq ft space has been designed by The Shelia Bird Group.
"Typically we've seen when developers attempt to create co-working spaces, they end up feeling quite 'forced' and quite 'corporate' but Bruntwood understand that building a business community is an organic process and it takes time," added Atul Bansal.
"We've purposely left the walls of the space quite bare, so as Bruntwood welcome more ambitious small and young businesses to the building over the coming months, we'd like them to leave their mark and influence the look and feel of the space."