15 January 2020
Liverpool's Very bucks Christmas retail trend with sales growth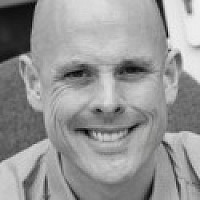 Liverpool-based online retailer Very saw its Christmas sales rise 6.1% In the seven weeks to December 27th thanks to increased revenue across all its product categories.
Total revenue increased 3.2% year-on-year, due to a 22% rise in new credit customers. Parent company The Very Group, previously Shop Direct, saw its overall revenue remain flat year-on-year, while sales rose 2.5%. Very reported that fashion and sportswear sales rose 9.6%, electricals by 5.7% and home sales by 1.4%.
Very's website traffic increased 14.4% year-on-year to 92.5 million, and sales completed from the Very app increased 32.3%.
"Our team worked tirelessly to give our four million customers an amazing Black Friday and Christmas," Very Group chief executive Henry Birch said.
"Following a relatively subdued autumn across the sector, I'm delighted with Very's strong retail sales growth during the hugely competitive festive period."
On Monday, Shop Direct officially rebranded as The Very Group and Birch added: "We'll continue this momentum in 2020 as The Very Group, with our rebrand the latest milestone in our company's long history.
"We'll continue to build the best possible place to work and, through data and technology-led innovation, help even more customers say yes when it really matters."
Very launched in 2009 and is now worth £1.5 billion, with an active customer base of three million.