26 January 2016
Tributes paid to long-standing Northern Echo journalist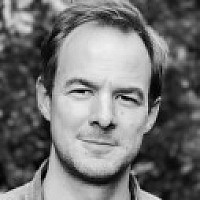 Tributes have been paid to a sports journalist who spent more than 40 years at The Northern Echo.
Jeff Todhunter died peacefully at his home in Darlington following a long battle with cancer. He was 79.
Jeff Todhunter during his time at the Echo
He joined the Echo as a trainee in 1954, working as a junior news reporter initially before joining the sports desk. After 15 years as sports editor he moved into sub-editing and reporting before retiring in 1998.
Paying tribute, Northern Echo editor Peter Barron said: "It is very unusual that someone spends their whole career devoted to one job and Jeff was a stalwart of the North-East sports journalism scene.
"He was a gentleman of the old school traditional journalism who stood the test of time."
He leaves behind son Ian and five grandchildren, having outlived his wife Heather and son Mark.
Ian described his father as "an absolute gentleman".
"He was a lovely fellow and a one-job man; he was loyal to the Echo all the way through.