17 July 2020
How Trent Alexander-Arnold helped The Anfield Wrap to a first ever Northern Marketing Award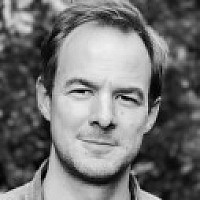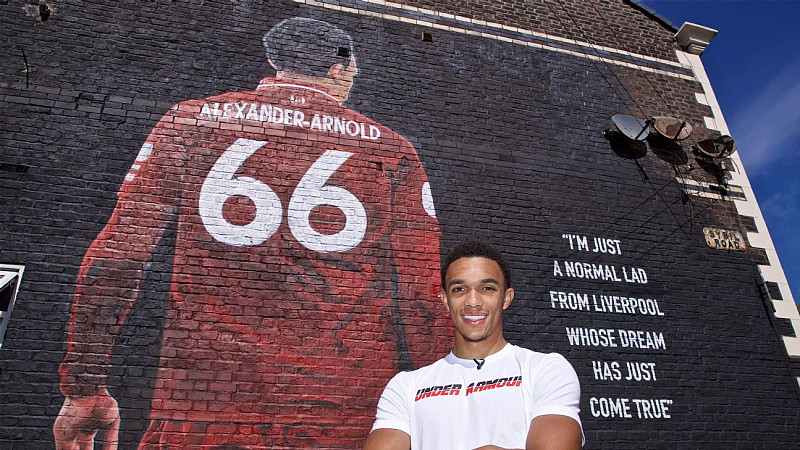 It's been a memorable year in more ways than one for The Anfield Wrap, the Liverpool FC fan website and podcast.
As well as seeing their beloved team finally end their 30-year drought with a first ever Premier League title, they picked up their own silverware (well, perspex-ware) at the Northern Marketing Awards.
Over 400 people were at the Emirates Old Trafford Cricket Club in November to see them triumph in the Best Low Budget Campaign category, beating off the likes of Digitaloft, BIG Partnership and Plinkfizz in what was one of the most hotly-contested categories.
The awards will be returning for an eighth year this November, with 28 categories up for grabs, and you can enter by following the link below:
And to find out more about their Trent Alexander-Arnold mural and what it takes to win a Northern Marketing Award, we caught up with John Gibbons, Head of Partnerships at The Anfield Wrap.
Introduce The Anfield Wrap and provide some of its story, both before and since the award win.
The Anfield Wrap is a multi award-winning football fan channel and media production company which was established in 2011 as a hobby between friends who didn't believe the mainstream media reflected their views as match going Liverpool FC fans. We started with one free podcast each week and are now a business with paying subscribers in over 80 countries around the world, employing 14 full time staff. Our aim is to share the experience of supporting Liverpool FC through podcasts, video, writing and our own app.
We've been lucky to win numerous awards over the years for our podcasts, but winning 'Best Low Budget Campaign' for the Trent Alexander Arnold mural campaign was our first marketing award which was exciting, especially as it was our biggest marketing campaign to date.
Please provide some details of the winning campaign.
We wanted to do something which marked Liverpool's European Cup win in May 2019 and the players that made it happen. We decided on a mural in Anfield with the hope that, as well as being a celebration of the achievement, it would inspire young people in the area to believe they could one day do the same. Trent Alexander Arnold seemed to encapsulate all this perfectly. He was a local player doing what every kid in the city wants to and after the final he had said "I'm just a normal lad from Liverpool, whose dream has just come true". This quote became the tagline for the campaign.
How did you create and launch the campaign?
To gain the attention we wanted it to, we knew the art itself had to be bold, striking and expertly done. We searched online extensively for artists who specialised in large urban murals and were delighted to find the right one here in the North West. At the same time the image itself was so important and we had lots of conversation with the player to make sure it was something he was happy with, as well as eventually the artist to get his expert opinion on what would work in the space. We worked hard to find a house that was willing to allow us to paint a large mural on the side but with plenty of persistence and charm we eventually got one just three blocks from the stadium.
During the process we decided it should be more than just an advert for The Anfield Wrap, and we tried to think of ways the art could make an impact, not just visually but also try to make a positive difference for vulnerable people in the area. The Mural itself is just off Anfield Road, less than 100m away from where Fans Supporting Foodbanks collect food before each home game for those who are struggling financially to feed their families. Therefore it seemed a natural fit to dedicate the mural to them, in the hope that it would raise awareness, donations and funds.
For the launch we were joined by the player for the unveiling, which made press attention easy to secure. Since then it has become a landmark destination for all Liverpool supporters coming to the area, and locals who love it too. Every photo they share keeps the campaign alive.
Can you introduce some of the team who were responsible for the project?
Craig Hannan is our Head of Brand and Marketing and led on the project alongside myself. Craig joined TAW in 2017 and has a great understanding of Liverpool FC's supporter base and the content, activity, messaging they respond positively to. His marketing strategy has meant he is adept at getting the most out of each penny we have, constantly analysing spend and impact and ensuring as an SME we are getting the best value and coverage possible. This campaign shows The Anfield Wrap's ability as a business to think big, to manage a time-sensitive campaign from start to finish and deliver a local campaign with worldwide footprint that impacts and appeals as much to the heart of the city as it does LFC's worldwide fanbase. TAW is at its best when each member of the team comes together to use their skills to add to the success of a project. All of our most significant achievements carry this blueprint.
Why did you choose to enter the Northern Marketing Awards and how proud were you to win the award?
We were impressed by the reputation of the awards and the breath of the type and size of organisations it attracts. We were pleased to find two specific awards that we felt matched our campaign and we would have a good chance of winning. Also it didn't involve going to London for once! We were delighted to win an award on the night, it remains a significant award for the company and is always front and centre whenever we are trying to impress new partners!
What sets The Anfield Wrap apart as an award-winning company?
We have always been disruptors to the market and we are happy to go up against the big boys within the mainstream media, both in terms of our content and our business strategy. We back ourselves because we think big, we don't let our company size or how other people view our industry define us. We continually work to surprise people, we back ourselves and crucially each other every day.
What tips would you give to someone interested in entering this year's Northern Marketing Awards?
Do it! It's awards without agendas or pre-determined results. We turned up not knowing anyone and won at our first attempt. Everyone was so warm and complimentary about our work and that gave us great confidence that we were on the right track in terms of our strategy. We had a brilliant night and left with nothing but positivity - we will be back!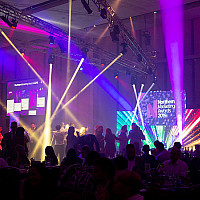 Don't miss out on this year's Northern Marketing Awards
The deadline for entries is September 4th 2020