08 March 2019
MoneySuperMarket rebrands to "propel the company" beyond price comparison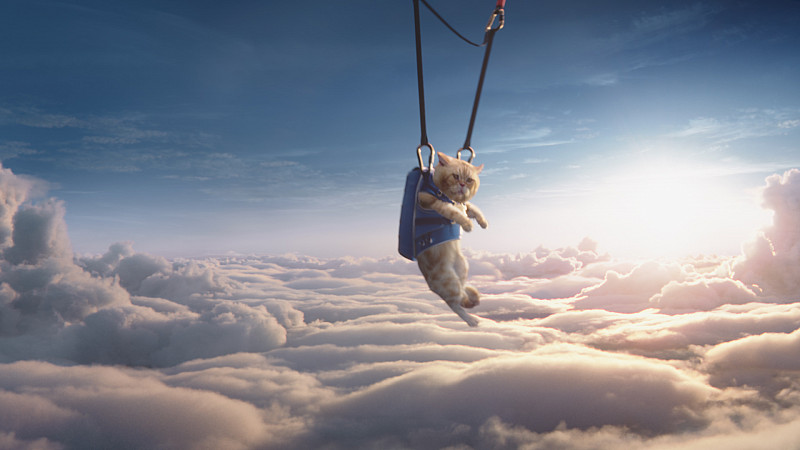 MoneySuperMarket has unveiled a new logo and visual identity to encourage its customers to "Get Money Calm."
A new advertising campaign, created by Engine, will launch this Saturday during ITV's The Voice.
"Our research showed that 80% of people like to feel in control of their money, but less than 10% would ever claim to feel calm about their finances. Even the most money-savvy among us finds dealing with bills stressful and that's the insight on which we've built our new brand idea," explained Darren Bentley, Chief Customer Officer at Moneysupermarket Group.
"Our role is to remove the sources of financial anxiety and help our customers 'Get Money Calm'. That's the idea behind our new advertising campaign but, more importantly, it will also drive our end-to-end customer experience and our product innovation. We want to offer our customers more clever ways to save a lot by doing very little."
The new identity will touch every part of the customer journey, from website and apps, to CRM and advertising.
Engine's integrated campaign will run across OOH, radio, press, CRM, social media and editorial content.
The television commercial has been directed by Matthijs van Heijningen (The Thing, Red Rain), with post-production at Oscar-winning visual effects company Framestore.
"We have known from the start of working with the MoneySuperMarket team that if we are truly to deliver on the strategy, then the promise to 'Get Money Calm' needs to be reflected in every experience a customer has with the brand," added Annie Gallimore, Managing Director at Engine.
"A brand transformation of this scale has taken time and close collaboration with MoneySuperMarket - and this is just the beginning. It's a real team effort that reflects the way that modern brand-agency relationships can work at their best."