11 March 2019
10 Associates launches spring 2019 campaign for global wallpaper firm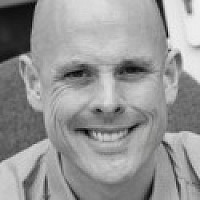 Yorkshire branding and design agency 10 Associates has worked with international wallpaper creator Graham and Brown to help produce its spring 2019 advertising campaign.
Jill Peel, co-founder and creative director of the Mirfield-based agency, said: "Our aim with Graham & Brown is always to showcase the crafted wallpaper designs but also convey their unique brand personality and this is something this company has always had in spades. It's stimulating people to think differently, and that's what Graham & Brown are all about.
"This was a brief for a print campaign first and foremost, but we wanted to create something beyond print that could be beautifully animated too."
Alan Kemp, Head of Brand Marketing at Graham & Brown, added: "We always know we can turn to 10 for inspiration, it's a partnership that has worked well for a lot of years and they didn't fail to deliver this time.
"We loved the enchanted elements of this campaign, it puts the wallpaper designs front and centre with just the right amount of intrigue.
"We think the campaign will have a big splash, it lends itself really well to digital channels and we'll really be able to bring it to life at Wallpaper Week later this year."