11 January 2019
Channel 5 News planning editor reveals PR insights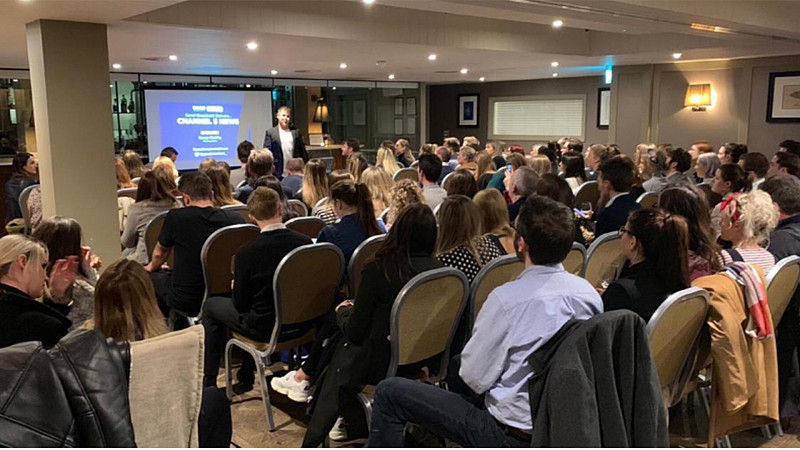 George Bleakley, the planning editor at Channel 5 News told a Manchester audience about how PR can and can't work in broadcast news.
He was invited up as part of a series of events, held by Good Broadcast North.
Here is a summary of the evening.
465.  This was the number of press releases that he said he had deleted just that day.
Those 465 press releases were irrelevant to 5 News either because they were offering guests for the weekend (when 5 News do not broadcast), or with subject matters and guests which were not relevant to their audience at all. The crux of the issue was a lack of understanding and knowledge of 5 News and how it differs from the likes of ITV and the BBC.
Key Insights 
Getting to know your audience
He explained that in contrast to other news outlets, 5 News' audience resides outside of London in the North West, North East, the Midlands and Yorkshire & Humberside with 68 per cent of their viewers being women.
They have predominantly a CDE audience who are very mixed in their political opinions and stance on Brexit.
He said that 5 News can also boast that the majority of their 5,000,000 weekly audience as exclusively theirs as many of their viewers only get their news from Channel 5, whether that's online or on TV.
This means that exclusivity on a story is not necessarily important to them as it's unlikely that their audience will have seen it elsewhere. Despite their audience typically aged 35+, 5 News has recently started to see a spike in young people aged 15-30 tuning into their 5pm news programme, and as such they are conscious of finding ways to attract this younger audience through the stories cover, which should be a key consideration point for PRs. 
People-led stories 
Given its audience, Bleakley added that 5 News' content is driven by 'people-led' stories and hearing from real, everyday people as opposed to experts and politicians.
Therefore the first question he asks himself when he receives a press release is: how is this relevant to our audience?
As a domestic-focused news programme, human interest stories and news that will affect their listeners in the UK are key. 5 News rarely reports on a story from abroad as 9 times out of 10 it will not affect their audience, so it is always worth PRs giving this consideration when planning activity. 
He also listed a number of subject matters 5 News are interested in receiving stories on in 2019:
plastics
climate change
poverty
health
universal credit and
people's attitudes towards current issues that affect those families who define themselves as 'just about managing'.
Equally quirky and wacky stories or stories which have an uplifting message can also be a good relief from Brexit. 
The dreaded "B Word..."
With Brexit dominating the news agenda and likely to do so for the foreseeable future, one of the questions to him was how 5 News covers Brexit and what opportunities there are for brands. 
The first rule that 5 News have is to never report from Westminster. When the House of Commons votes for Theresa May's Brexit agreement next Tuesday, most news stations will have their political team reporting from Westminster. However, 5 will be in Birmingham, speaking to local people and businesses to find out how the outcome of the vote is crucial to them.
He explained that there was an opportunity here for PRs who work with or for businesses in the Midlands and the North of England. With many large organisations wanting to keep the subject of Brexit at arms length, it opens up the opportunity for SMEs to offer their opinion and voices in the discussion. 
 Three most important questions from PRs
What makes a good story?
The most important part of the story is the headline. Bleakley said he will read the full press release if the headline grabs his attention. Relevance to audience, case studies, and a clear reason as to why the brand or organisations is doing it are also important factors.
If it's a topic covered on an annual basis such as Dry January or Stoptober, finding a new angle or way to cover that peg is crucial. Also, TV being a visual medium, pictures are very important to tell the story. Obvious a point as this is, he said this often gets forgotten in the many emails he reads or the 100 phone calls he receives each day from PRs. 
His one tip was that if you don't have all the elements of the package, it's worth getting in touch offering the assets you do have and asking what he needs to get the message across to 5's audience.
Similarly if you have the filming opportunity but no story it's worth getting in touch as often the hardest job for broadcasters is finding people and getting filming opps, so if you have these assets, that's a bonus. 
What makes a good spokesperson?
No jargon. Whatsoever. 5 News won't put on an expert who uses language that their audience (and they themselves) won't understand, but someone who has something useful to say and who their viewers can relate to. Third party spokespeople are good, but having a celebrity that isn't relevant to the story at all is "useless."
At 5 News they love conflicting views, particularity for their 6.30pm discussion programme which he advised is worth considering when choosing your spokespeople for the story. 
Survey-based stories; yay or nay?
Yay, but for the right reasons and which makes sense when linked with the brand. The first question he will always ask a PR is why the brand has chosen to do the research. A good survey-based story is one which has explored the right subject matter for their audience, being able to identify straight away who it affects, and using a credible research agency helps to put weight behind it. 
Tip: minimum of 1,000 respondents and making sure the statistics quoted are accurate as the broadcaster will always check against the raw data. 
Summary of top tips
Build a relationship with a broadcaster is massively beneficial. Bleakley himself has a folder set up specifically for those PRs that he has build a relationship with and checks this folder first before any other emails from PRs, and will offer feedback on if it is not right for them. (So it's worth getting yourself into that folder)
Get in touch early on. Forward-planning and working together on a story is important, especially if another organisation is looking to get a cover a similar issue around the same time as it gives you the opportunity to speak to broadcasters about yours. 
Be flexible with spokespeople but also with the story. It's important to work together to shape the story.
Get to know the programme and the kind of content 5 News are interested in.
Be proactive. Asking 5 News what they need for the story will boost chances of coverage.
Email first before 9am then call before 12pm. No point contacting after this as the team will be well into planning for that evening's programmes.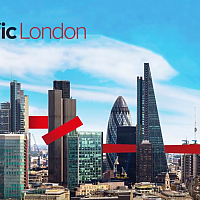 We're launching in London
Prolific London is live from Monday January 14th - sign up to our mailing list here