04 January 2019
Blue Chip reveals first campaign since Symington's win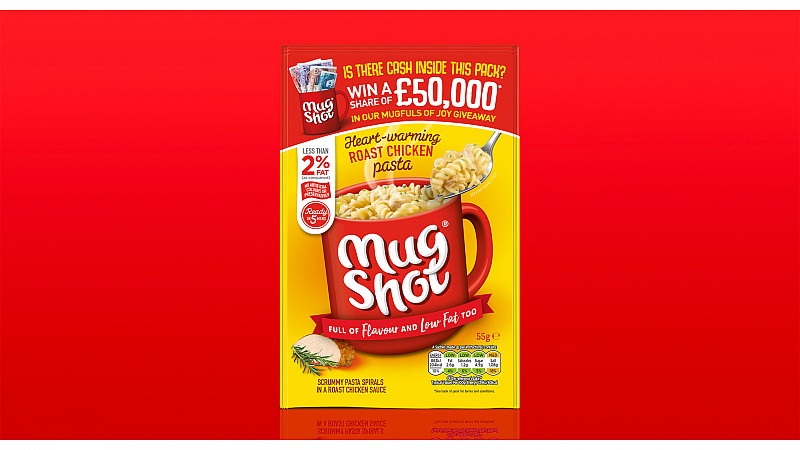 Blue Chip has delivered its first campaign for Symington's since winning the contract in July last year.
It's the brand's biggest promotional activation to date, with a £50k cash give-away on promotional packs of Mug Shot.
This is being supported by television, radio, digital and social media advertising.
"Mug Shot's 'Mugfuls of Joy' campaign aims to provide a little bit of cheer at a time when both bank balances and moods are generally low," explained Dawn Cain, senior account director at Blue Chip.
Real £5, £10, £20 and £50 notes can be found inside promotional packs and it's the first campaign of its kind for the brand.
"The campaign has a really strong value offer for the consumer with the instant cash prizes, and we are confident it will resonate well with our core target audience," added Mike Benton, head of snacking business unit at Symington's.
"We have gone even bigger in terms of investment this time around, and with the T- led fully integrated support plan we have put behind 'Mugfuls of Joy' we are confident the returns will reflect this."