08 November 2018
First Bus on-board marketing refresh increases digital payments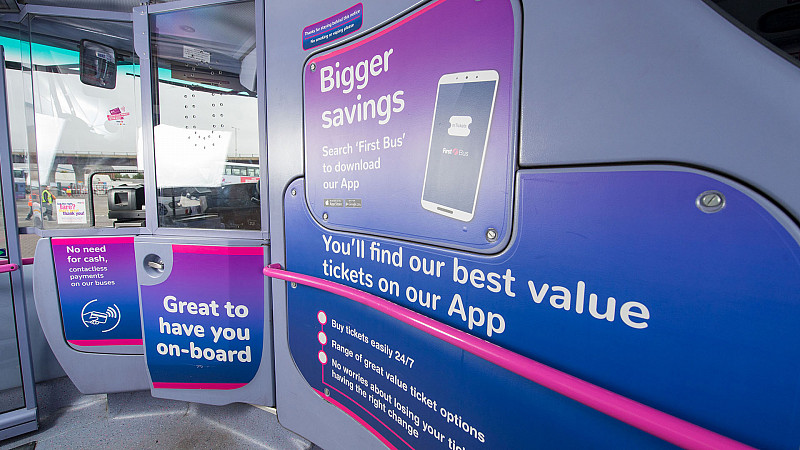 A trial campaign to refresh marketing on First Bus in West Yorkshire has led to an increased awareness of its digital payment methods.
The firm said it was now rolling the branding out to other parts of the business, including York and Glasgow.
"Prior to the trial we had noticed inconsistencies with the on-bus marketing across the business and we therefore wanted to launch a trial campaign to refresh the messages and to measure the effectiveness of this," said Ros Burrows, divisional marketing manager at First Bus.
The marketing team said that the move was to "increase spontaneous awareness" of key messages amongst customers.