30 November 2018
Co-op unveils Christmas television campaign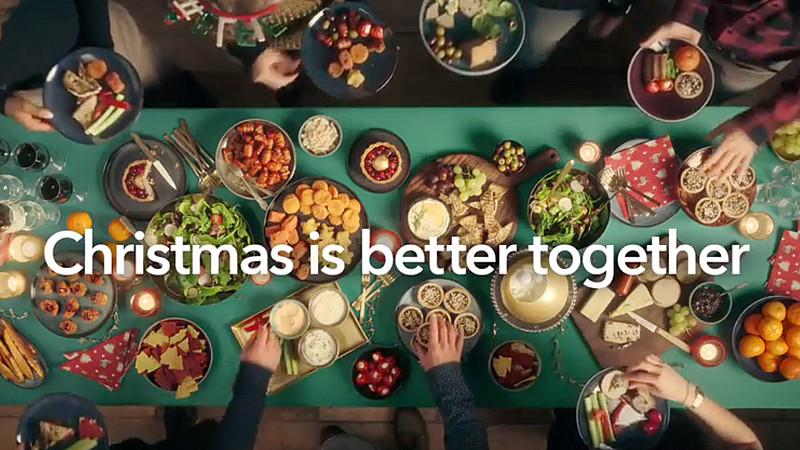 Co-op will be airing its "scaled back" Christmas television advert tomorrow, with no celebrity endorsements.
The retailer has delayed this year's TV campaign in response to consumer research that found 86% of shoppers thought brands spent too much on their festive advertising. Also that 61% wanted marketing budgets scaled back in favour of giving more back to local communities.
The brand has promised a £19m give-away to community groups to show how "community, food and Christmas is better together."
That sharing message is the thread of the TV commercial, which was created by Manchester and London agency Forever Beta.
"For us, Christmas has always started later. Christmas is the best time of year to be close to your family and friends. We aim to offer our customers and members the products that they care about and need from locations which are close to where they live," stated Ali Jones, customer director at Co-op.
The 30 second advert is accompanied by two 10 second versions, which show a group of friends discussing when the festive season really starts for them - and also what counts as a Christmas movie.
It's supported by out of home across digital and static. It is also partnering with on-demand cinema platform, Our Screen to offer 10,000 free seats to watch a festive film.
"In a period of advertising dominated by superbowl-style Christmas hyperbole, Co-op has stayed true to its yearlong campaign, focusing on the food that brings us together and the lively discussions that ensue," added Robin Gadsby, CEO at Forever Beta.
"Continuing to work with acclaimed director Gus Filgate and his food magic, our campaign celebrates the personal moments that kick-start Christmas - from mince pies to festive films."