08 November 2018
Clear Channel plans social and environmental action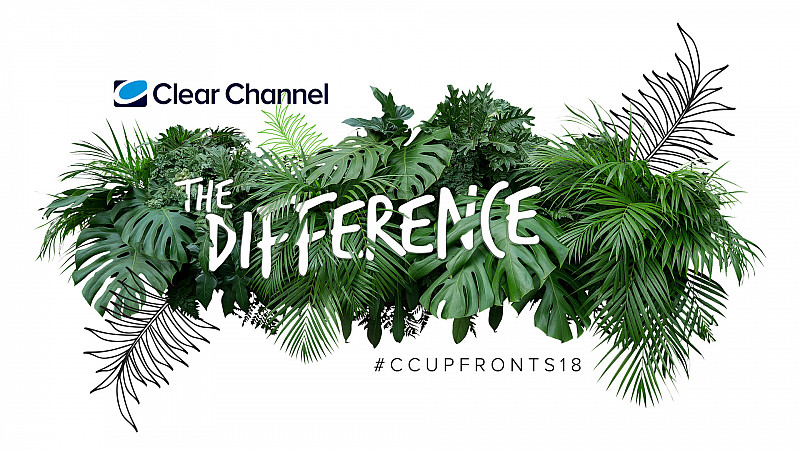 Clear Channel unveiled a new strategy with environmental and social action at its heart, during an event last night in Manchester.
"The Difference" is a 12 month plan to improve technology across its street furniture, to reduce environmental impact, plus investing in childhood obesity initiatives.
Starting with the new technology, it is to offer councils bus shelters made from recycled waste from the city they're in. The roofs of the shelters will have urban meadows and they'll include photovoltaic lighting and sensors to automatically measure data such as traffic, temperature and pollution. The screens will have digital information, Beacon and NFC connectivity.
The company has also pledged to only build infrastructure "that is useful or beautiful." This starts with the "Breathe" concept billboard - currently in development, they hope it will tackle high levels of air pollution, 'heat islands' created by increased human activity in inner-city area and decreasing levels of greenery in public spaces.
"Out of home is doing well, it's working hard and making big investments to make communities better. Clear Channel is at the heart of it, introducing initiatives and revolutionary new products that make a tangible difference to the quality of life in urban areas across the North. We're making dreams become reality," stated CEO Justin Cochrane.
Clear Channel stated that it would also be extending its partnership with Trees for Cities, by introducing Edible Playgrounds as part of its local authority offering.
Commercially, Cochrane stated that the OOH industry was continuing to grow and was up 1.5% year-on-year, meaning it's maintaining its 5% share of the sector.