15 November 2018
Über behind "huge" Tombola I'm a Celeb sponsorship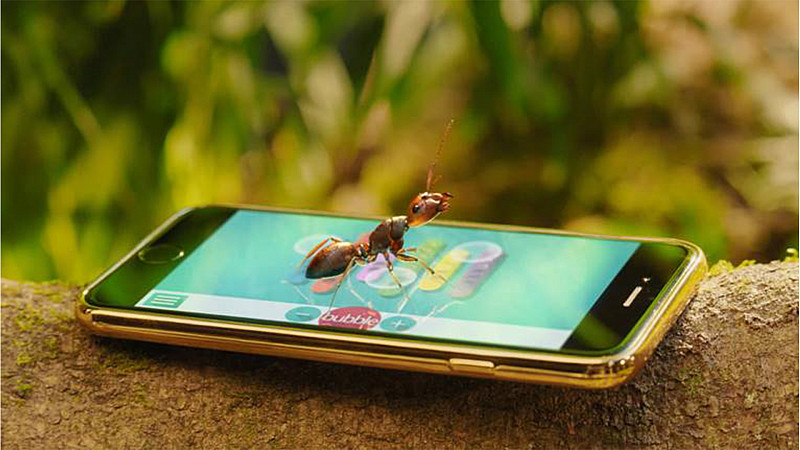 Über Agency has revealed the new sponsorship idents for I'm a Celebrity.
The Sheffield agency builds on the work it did last year, with more than 80 ident videos running throughout the series, this time featuring celebrity voice overs.
"We have worked with Tombola for many years and the I'm A Celebrity sponsorship is definitely one of our favourite projects to work on," said Greg Clark, managing director at Über Agency.
"Once again, we've invested heavily in developing unique characters, and like last year, we're confident our storyline and subplots will keep viewers engaged and rushing back to their sofas. However, this time, we've gone bigger than before, and we're confident this is one of the largest ident campaigns ever done in the UK.  
"Building on last year's success was a no-brainer; there was so much more we could have done with the characters, and it was difficult to stop at 80 idents!"
The plot is based around a love story between a caterpillar and butterfly and features former "Queen of the Jungle", Scarlett Moffatt, and Inbetweeners star, Blake Harrison.
Viewers will also be able to vote on the outcome of the relationship and the either an "on" or "off" outcome will played out during the Celeb final.
"This is a huge sponsorship deal for us, so it's absolutely key we have a fun, entertaining and on-brand campaign that resonates not only with our players on Tombola, but the I'm A Celebrity fan base. After the reception from last year's idents, we were all excited to see how Über would top it for this year, and they've absolutely done it. We hope viewers will enjoy the idents nearly as much as the show itself!" added Dawn-Elizabeth Howe, head of marketing at Tombola.