14 September 2018
Design Manchester announces festival programme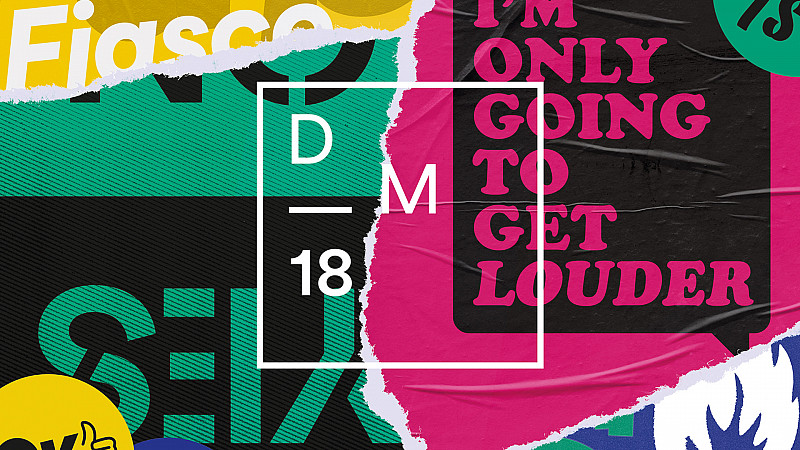 DM18, the city-wide festival of creativity and design returns for its sixth year next month.
2018's festival is based around the theme of Disrupt with talks, debate, films, workshops, exhibitions, fairs and parties.
The flagship event takes place at The Bridgewater Hall, with 5 separate areas, including interactive installations, craft and making. It will feature prolific curator and creator Morag Myerscough; graphic artist, print-maker and designer, Anthony Burrill; and BAFTA winning designer and director of content for live productions, Kate Dawkins.
Elsewhere Berlin-based artist, Patrick Thomas is creating stencils and slogans for people to design their own protests.
There will also be a major debate, in partnership with the All-Party Parliamentary Design and Innovation Group asking whether All Schools Should Be Art Schools?
Participants will include Ellie Runcie, future programme director of the Design Council; Lou Cordwell OBE, CEO of magneticNorth; and Jack Tindale, manager of the All-Party Parliamentary Design and Innovation Group.
Design Manchester was established in 2013, with the support of Manchester School of Art, part of Manchester Metropolitan University, which remains a key partner.
Last year, it was visited by 74k attendees, with a footfall of 120k.