26 July 2018
International brief for Brazen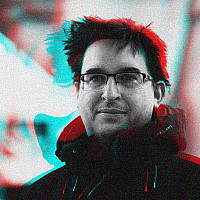 Brazen's offices in Manchester and the UAE are joining forces to promote Workspace Commerce's international portfolio.
Its UAE team will focus on the brand's parent business and building the profile of its founder and director, Panny Lawrence.
While in Manchester, it is promoting the company's new co-working space, Areaworks, in Hoxton, London.
"We're going to help Areaworks stamp its mark on the UK with hopefully lots more openings in the pipeline. It's fantastic that we can work on this client internationally and really be part of the journey with them as a global office space provider," explained Brazen CEO, Nina Webb.
"It's testament to the strength of our team that we can turn our attention to working on such a successful local launch in Hoxton."
Brazen promoted the opening with an event for over 100 local people and a 3-hour live broadcast from Shoreditch Radio. An ongoing PR campaign will drive further awareness of the space.
"We wanted to work with Brazen as the team showed great enthusiasm and knowledge of how to get to our core customer. The launch event was a great way to announce that we're here in the UK and what's more we had tenants sign up for desk space on the night. We're looking forward to working with Brazen in the UK and UAE on an ongoing basis," added Panny Lawrence.