31 May 2018
Apprentice winner hires Manc Frank to handle recruitment company's PR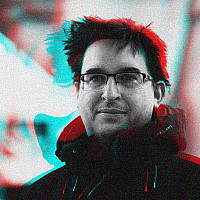 PR agency Manc Frank has been appointed by Hyper Recruitment Solutions (HRS), owned by 2012 winner of The Apprentice, Ricky Martin.
Since his success on season 8 of the BBC hit show, Martin has grown his science and technology recruitment company into a multi-million-pound business.
The firm has hired Manc Frank to raise Martin's profile and drive engagement and brand awareness for HRS.
Graeme Anthony, GM of Manc Franc commented;
"HRS is undoubtedly a trailblazer in its field and we want to be able to demonstrate the immense talent and insight the company holds, leveraging its expertise. In particular, Ricky's enthusiasm and positive mindset is akin to Manc Frank's ethos which makes this appointment all the more rousing."
Martin, the founder and managing director of HRS, added:
"HRS is at a key point in its journey. As we surpass the five-year mark we have the industry kudos and right team to cement ourselves as the UK's leading recruitment industry experts."
Manc Frank is a part of Frank PR, which has been a client of Lord Sugar for 18 years. They handle the press office for Amshold as well as media relations for The Apprentice and its winning contestants.