12 January 2018
Manchester PR agency retained by London Short Film Festival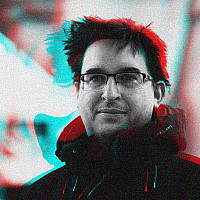 Manchester's Sundae Communications will be handling the press and publicity for this year's London Short Film Festival.
It's the second year that the specialist company has worked with the festival, which runs across several venues in the capital, including Curzon Soho and BFI Southbank.
"We are delighted to be working with the LSFF for a second year at such a landmark moment in the development of the festival. We love the creative, inclusive and trail-blazing ethos of LSFF, and are incredibly excited to be developing the profile for such an important event in the film calendar," said Fiona McGarva, managing director of Sundae Communications.
The agency will deliver bespoke strategies for each strand of the festival, including music, BAME, LGBTQ, politics and culture.
"Fiona and the team at Sundae got to grips with the huge LSFF programme in 2017 admirably in a very short space of time - with 80+ events over ten days, it was a real relief to have them on our side working their PR magic, and ultimately delivering more than 17million views across local and national media," added Sarah Chorley, festival director for LSFF 2018.
"We're delighted to be working with them again on our 15th anniversary programme and we're already seeing brilliant results."