07 December 2017
Lovely Sofas rebrands with 10 Associates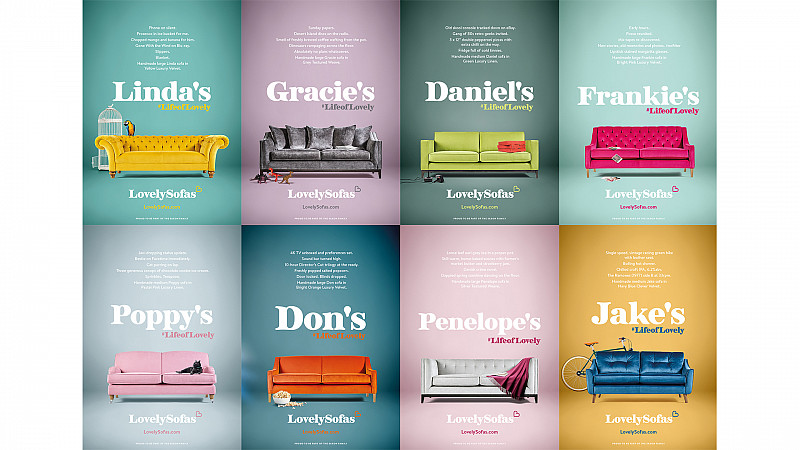 Lancashire's Lovely Sofas has undergone a rebrand to reposition itself in a competitive marketplace.
10 Associates explained that it had been in "hibernation" for some time and was in need of a refresh. The "playful" look aims at redefining what "Lovely" means.
The Yorkshire agency came up with: "We Don't Define Lovely, You Do", along with the#LifeofLovely hashtag.
"They totally nailed our brand proposition by redefining what 'lovely' meant. The Big Idea 'Life of Lovely' builds a compelling and engaging brand story with a distinct tone of voice. The launch of the brand correlates with a fantastic new portfolio of sofa styles and fabric ranges. We are proud and excited to relaunch the Lovely Sofas brand which now truly delivers on its name. Lovely!" said Matt Deighton, MD of parent company, Saxon Furniture Ltd.
Nikki Phillipson, account director at 10 Associates added:
"The world of manufacturing has changed, you can no longer just make something great - that's not enough to cut through the noise and stand out from the competition. Lovely Sofas has a wonderful product, exceptional customer service and now a charismatic brand to boot. We can't wait to see the results!"