02 November 2017
Stanley Chow showcases Mancunian creativity for American campaign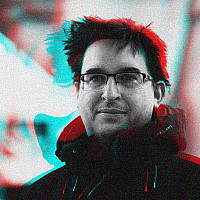 A film featuring world-renowned illustrator and artist, Stanley Chow, has been produced, to showcase Manchester to North America.
The 2 minute film comes through a partnership between Marketing Manchester, VisitBritain and BBC StoryWorks.
Chow has gained fame through his distinct style of portraits, which have graced the covers of The New Yorker, GQ and the New York Times Magazine. He also did the artwork for The White Stripes' Icky Thump album.
In the film, the Manchester artist tells his story and how he's inspired by the city. This is part of a wider campaign by Marketing Manchester to promote Manchester as a "top 20 global city" by 2035.
"As Greater Manchester moves forward, it's increasingly important that we create content which enhances the perception and depth of offer we want to promote globally," explained Lou Cordwell, Greater Manchester Local Enterprise Partnership Advisory Board chair.
"Stanley's is a great story, however, great content is nothing without the right distribution channels and so I'm delighted that the city's partnership with the BBC will deliver this snapshot of our creative sector to millions of people across the USA, many of whom are likely to be important influencers and decision makers." 
The partnership with BBC StoryWorks means the film will be aired on the BBC's commercial, international channel, BBC World News more than 250 times over the next month.
"It has been the people in Manchester that I have met who have inspired my achievements. If I lived somewhere else it's hard to say whether I would have the reputation I have as an artist as I do now," said Chow.
"When I left home to forge my own path, I seemed to have found myself surrounded by a community of creativity people – other artists, designers, musicians, actors, writers – and we were all in the same boat; young, all determined to make a name for ourselves and striving to make our dreams of success come true.
"We all inspired each other. As we grew older each other's individual successes helped us all in keeping the desire to carry on being creative. I'd like to think I was part of a creative community in Manchester that has inspired some of the generation younger and hopefully they will inspire the next generation coming through for years to come."