11 June 2021
Buxton teams up with MediaCityUK agency to "Rise Up"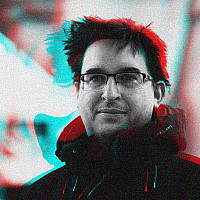 Buxton has launched its first large-scale on-pack promotion in 10 years.
The brand has worked alongside MediaCityUK-based Zeal Creative to activate the "Don't Give Up, Rise Up" messaging.
Appearing on more than 5m packs, the campaign drives people to its website to enter a competition to win "Great British Experiences."
Zeal developed the partnership with Virgin Experience Days, the creative artwork and promotional strategy.
"The opportunity for Buxton to encourage the nation to Rise Up & Win Great British Experiences after what's felt like a long year indoors couldn't be missed," explained Polly Rowntree, Business Development Director at Zeal Creative.
"Partnering with Virgin Experience Days was the perfect fit as the prize provider, and we look forward to seeing the positive impact on sales as a result of the campaign."
The campaign will run with in-store point of sale, organic social media and paid media.
Zeal works with a number of Nestlé brands, including KitKat, Aero and Milkybar, but this is the agency's first campaign for Buxton.