09 July 2020
Marketing Manchester creates Find Your Space recovery and confidence campaign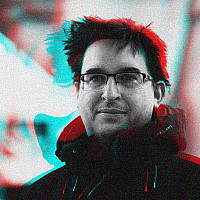 With £4.2bn expected to be wiped off Greater Manchester's £9bn visitor economy, Marketing Manchester has launched a new campaign to encourage people back to the region.
Developed in partnership with more than 20 organisations, Find Your Space hopes to rebuild the area's tourism, hospitality, leisure and cultural sectors by promoting leisure and tourism offer, whilst "prioritising well-being, kindness and safety."
"Our new Find Your Space campaign aims to reinstall confidence in Greater Manchester's workers, business owners, residents, students and visitors, inspiring them to explore our villages, towns, cities and countryside, and to do so safely," explained Sheona Southern, Managing Director at Marketing Manchester.
"We know that the success of Greater Manchester as a place to visit, work, live and study is due to how seamlessly these groups overlap and interact with each other so our job as the organisation that promotes the destination across these strands, is to find a way to build each group back up and return to being the thriving city-region that proudly draws business and visitors from across the globe.
"It's clear that we will be living with the virus for a long time so it's important that as we rebuild, we start local and then work up in a measured and sensible way. In doing so we aim to support Greater Manchester's recovery and to retain its position nationally and eventually internationally, but there's also something very special and exciting about starting a campaign with a focus on our Greater Manchester towns and boroughs that have such a unique story to tell.
"Of course, we need everyone to get behind this campaign – including residents, communities, small and multi-national businesses. Greater Manchester has collaboration at its heart and it's what we do best, so if you want to help us restore a strong economy and safe future across Greater Manchester, I implore you to get in touch."
The first wave of the campaign will have a hyper local focus, to encourage residents to get out and about in their local towns, villages and countryside.
As restrictions ease, it will then target neighbouring counties, before moving national later in the year.
There will also be two "sub-brands" from the campaign - Space to Meet and Space to Learn, which will both be released in the autumn, to promote business and the 5 universities.
"Greater Manchester is known around the world for our arts, culture and heritage, and our fantastic tourism and hospitality industries, but many in these sectors are facing a real moment of crisis. We're beginning to see some places cautiously open up again, but others are still in desperate need of clarity," added Andy Burnham, Mayor of Greater Manchester.
"We've taken a range of actions since the start of the pandemic to support these sectors, from advancing grants awarded through our Culture Fund to setting up the United We Stream platform to raise funds for our night-time economy. We are absolutely committed to doing everything we can to help our tourism, leisure, hospitality and cultural industries, making sure businesses can reopen safely and making the case to Government for support where it's needed.
"In light of this, the Find Your Space campaign is a very welcome and considerate first step, focusing firstly on rebuilding within our smaller towns and communities, and then taking Greater Manchester to an increasingly wider audience as and when the time is right to do so."