28 February 2020
Eleven Sports Media partners with Celtic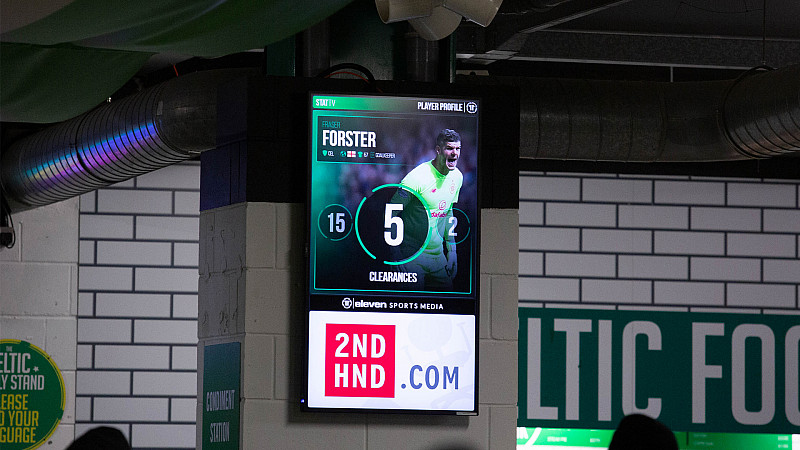 Eleven Sports Media has become an official partner of Scottish champions, Celtic FC.
The Blackpool sports technology company will deliver fan engagement and partner programme solutions at Celtic Park.
Initially this will see the firm introduce regional brands to the club and install fan engagement platforms into the stadium and across its social media channels.
"Our ethos has always been to create a better matchday, and it will be great to see this at work with Celtic's fans getting a real upgrade to the Celtic Park matchday experience," said Matt Cairns, Eleven Sports Media's Chief Executive.
"All our digital products have a unique purpose and are designed to connect with attendees at different stages of the fan-journey, and we believe that the Celtic fans will gain a greater insight when engaging with these channels, either in the stadium or on social media.
"We have got a proven record of delivering value to brands by creating a strong association with clubs that are at the heart of their business community, and we look forward to repeating that success with all those keen to be connected with Celtic FC."
The company will provide its StatZone content, by broadcasting live and interactive match statistics. It will also upgrade stadium television displays with a bespoke club communication channel, featuring news and information, social media streams, commercial promotions and live matchday broadcasts.
"We are delighted to team up with Eleven Sports Media. We are sure this will be a very positive relationship with the club and one which will ensure our supporters enjoy an even better match day experience at Celtic Park," added Gordon Kaye, Head of Business Development for Celtic FC.