10 January 2020
Yorkshire manufacturer makes "multi-million pound" advertising investment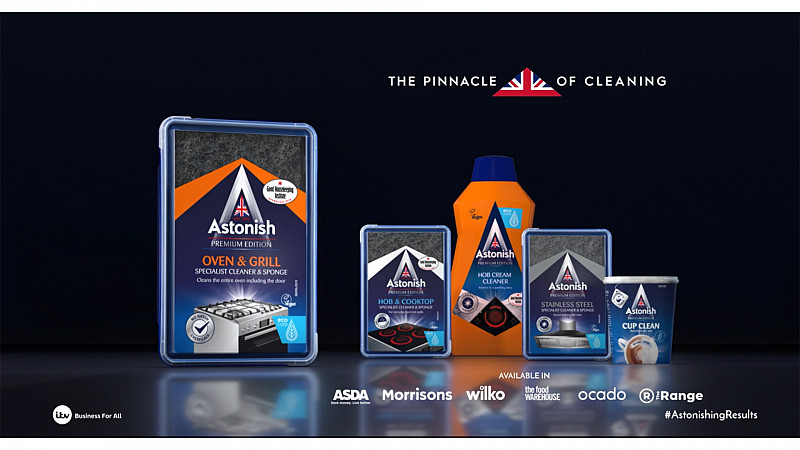 Astonish, a Yorkshire-based manufacturer of cleaning products has invested in its first above the line advertising campaign.
The "multi-million-pound" television and digital campaign goes live with a 30second spot which will air between January and March.
Targeting a national audience, it will appear during Emmerdale, Coronation Street, You've Been Framed, Lorraine and Good Morning Britain.
This will be supported by digital advertising, featuring a revised version of the commercial. There will also be a PR campaign.
"We have seen some real success over recent years which has supported our decision to invest in our first ever TV advert. These are exciting times for Astonish and we want to make sure that we share them with households up and down the country," explained Howard Moss, Astonish's Managing Director.
"Focusing the creative on our most iconic product made perfect sense. It resonates with our customers and is a real example of our values which are to produce excellent quality products, without the need for toxic ingredients or testing on animals.
"This was a big step for us but is one that we know will deliver results. With an incredibly loyal customer base, we want to use this opportunity to extend that to a wider overall audience."
As well as raising its profile to consumers, it is also hoping the campaign will bolster its position among national grocers.