09 January 2020
New Manchester City partner plans "innovative digital campaign"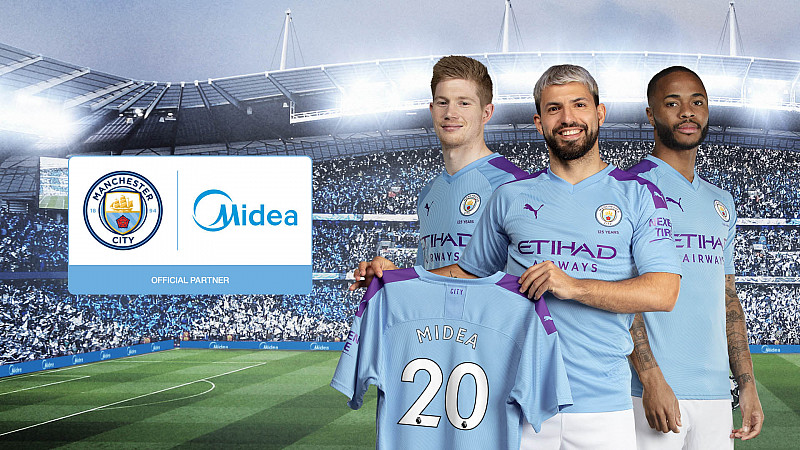 Manchester City has announced a new global partnership with appliances manufacturer, Midea.
The contract, which covers the remainder of the 2019/2020 season will feature an "innovative' digital marketing campaign, content and "unique" social media activations.
"Midea is probably one of the biggest companies many consumers around the world have just started to be aware of, and with City's help we aim to make a great leap forward," explained Brando Brandstaeter, Head of Brand & Communications at Midea's International Business Division, who said that they'd been looking for the "right partner" for the last 2 years.
"We share the same values in not just winning but winning meaningfully. We are confident that the synergy between the two brands will take us to a whole new level."
Omar Berrada, Chief Operating Officer for Manchester City, added:
"As we enter the second half of the season, we're delighted to be teaming up with such a leading brand as Midea who have impressed us with their operation and ambition. Aligning with organisations who share a similar philosophy and approach to innovation is important to us and we are excited to see this partnership come to life."