23 January 2020
Music completes neurodiversities handbook for Universal Music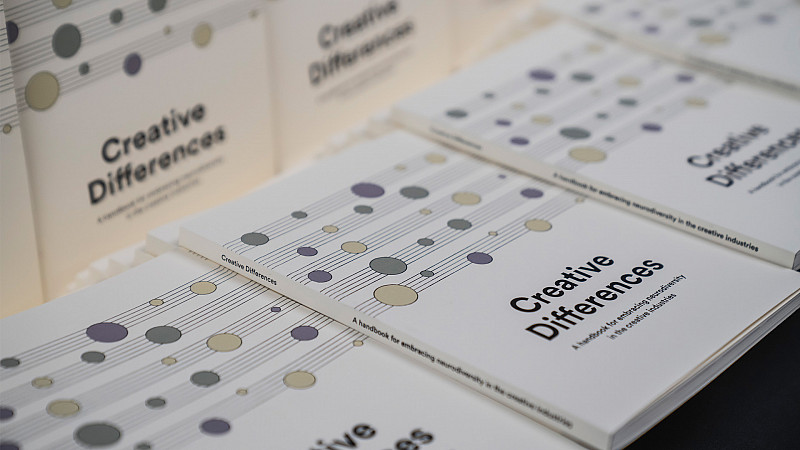 Music has worked alongside Universal Music UK on a new handbook to encourage the creative industry to embrace people with neurodiversities.
The Manchester agency designed the book, which shows that while nearly all creative companies recognise the importance of neurodiversity within the workplace, very few have ND-friendly policies and practices in place.
ND refers to the infinite variation in cognitive functioning that can lead to differences in thinking, attention and memory. The handbook explores specifically ASD, ADHD, dyslexia, dyscalculia, dyspraxia and Tourette Syndrome.
"We believe the best way to flourish in our ever-changing industry is to create a team that truly reflects the incredible diversity of our artist roster and society. While progress has been made in many areas there has been little exploration around the importance of neurodiversity," explained David Joseph, Chairman and CEO of Universal Music UK.
"We looked for a practical guide to help us do what was needed. When we couldn't find one, we decided to create one and share it, and that's why we launched the Creative Differences project. Our overall conclusion is that making your organisation ND-friendly is to the benefit of your entire workforce. Everyone should feel comfortable in bringing their whole selves to work. A huge thanks to all of the organisations and especially the many individuals who have shared with us their experiences and wisdom in the process of putting the handbook together."
A series of animations and a podcast will accompany the handbook.
"Universal Music have spoken to many members of the neurodiversity community and we have worked closely to ensure the handbook is easily understood and is well designed for everyone," added Music's Senior Creative, Lowri Evans.
"The cream paper stock we used is calmer to read from and we have used 12pt font as that is also easier to read. We have worked with the brilliant Megan Rhiannon, an illustrator, who has brought the content to life in beautiful imagery. We look forward to Universal Music UK's handbook to being a huge success and we congratulate them for being the first organisation to produce a handbook on embracing neurodiversity in the creative industries. "